New Super Pho is located in Duluth, Georgia – where there are lots and lots of options for delicious Asian food. This place is now my favorite Pho restaurant around, for a few different reasons! Check out my recommendations below!
Pho Tai Steak – Pho with filet mignon. Made with premium beef.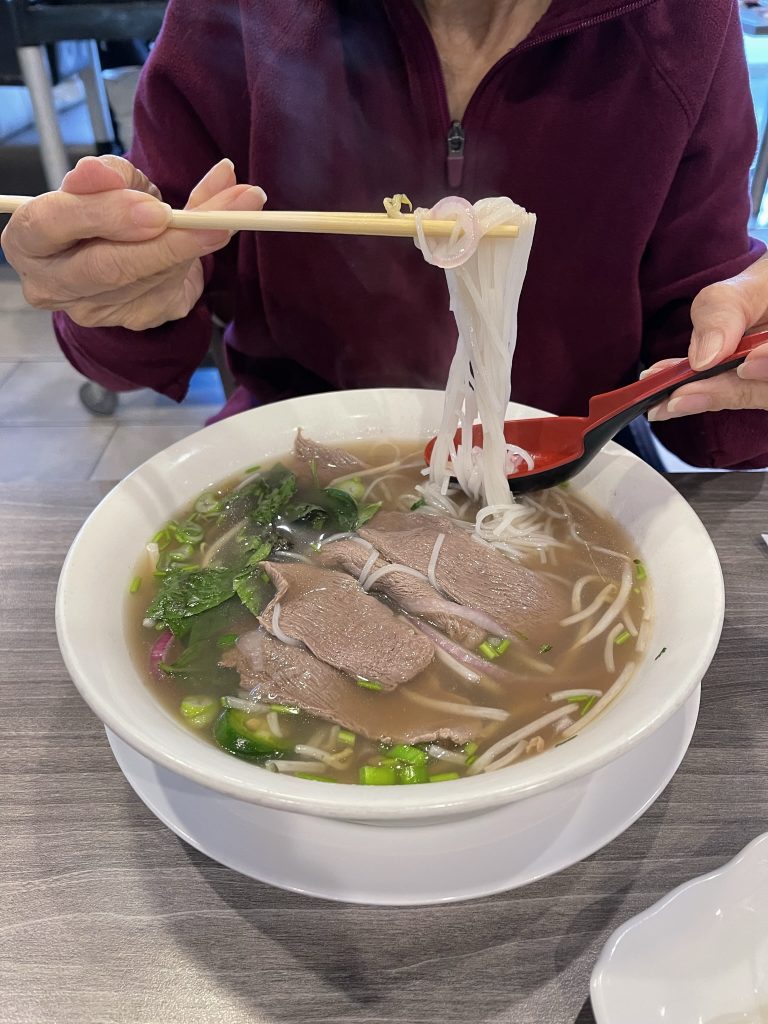 The first reason is because, the beef at New Super Pho Restaurant is super fresh and tasty! Now, my mom used to never order pho with the sliced steak/beef/filet mignon and only got flank and tendon at Pho restaurants, because the sliced steak is often not tender enough for her.
HOWEVER, at New Super Pho, she ALWAYS gets the Pho with Filet Mignon. I've noticed sometimes it's hit or miss on the quantity though, but not sure if that is a supply chain issue.
If you've never had Pho Noodles before, this is the perfect dish when it's chilly or rainy out in my opinion. However, don't let that stop you from ordering it any time! It's super tasty!
Bun Bo Hue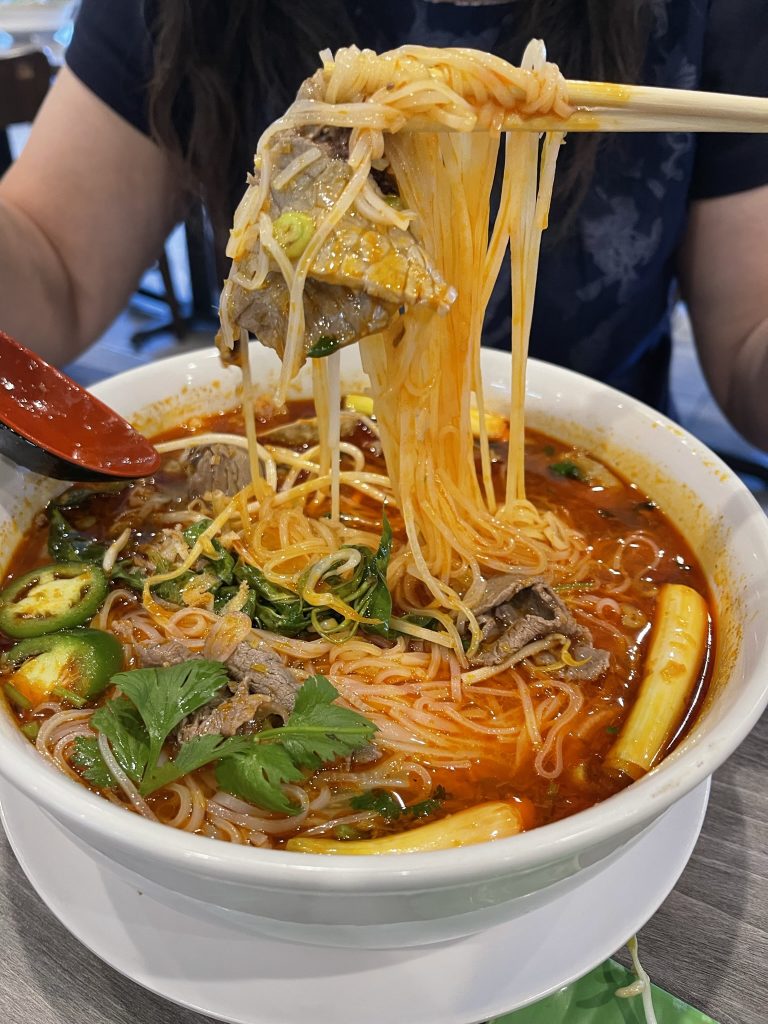 If you like pho but would like something with a kick, or maybe even more flavorful, check out the Bun Bo Hue! This noodle soup is delicious!
Bun Vermicelli Noodles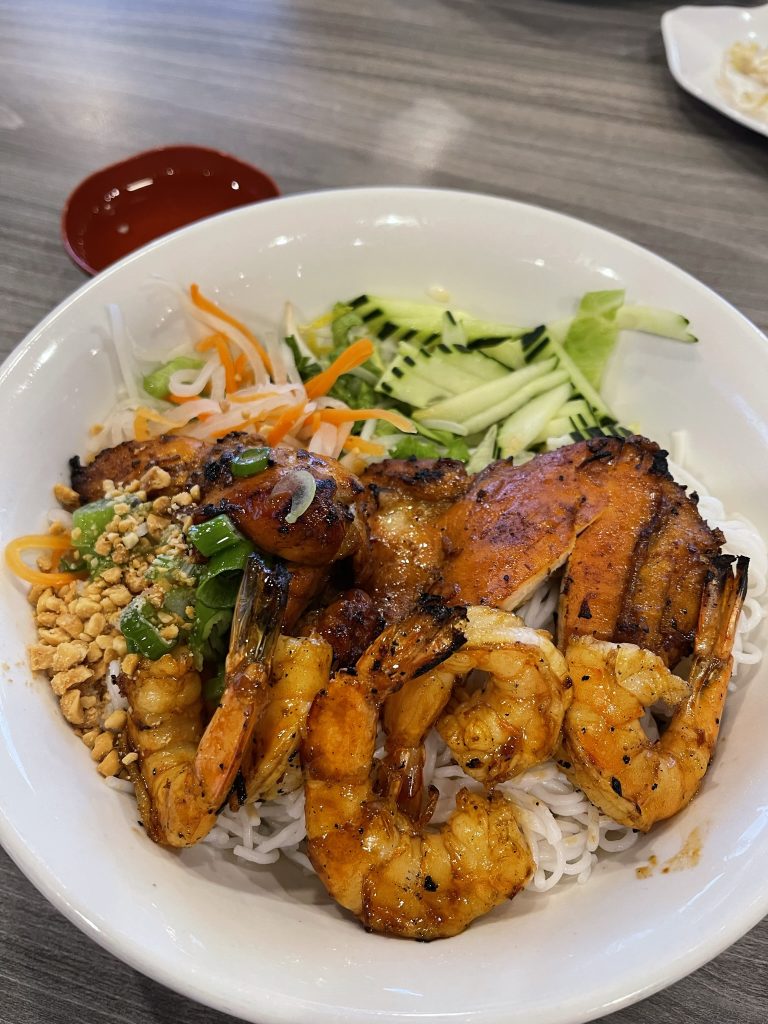 The second thing I like ordering at New Super Pho Restaurant is the Rice Vermicelli Noodles! This is perfect for a hot day out in my opinion. It's rice vermicelli noodles, with cucumbers, veggies, and you can select the meat you want to go with. For example, you can pick chicken, shrimp, pork, egg rools, etc.
Com Dac Biet – House special rice plate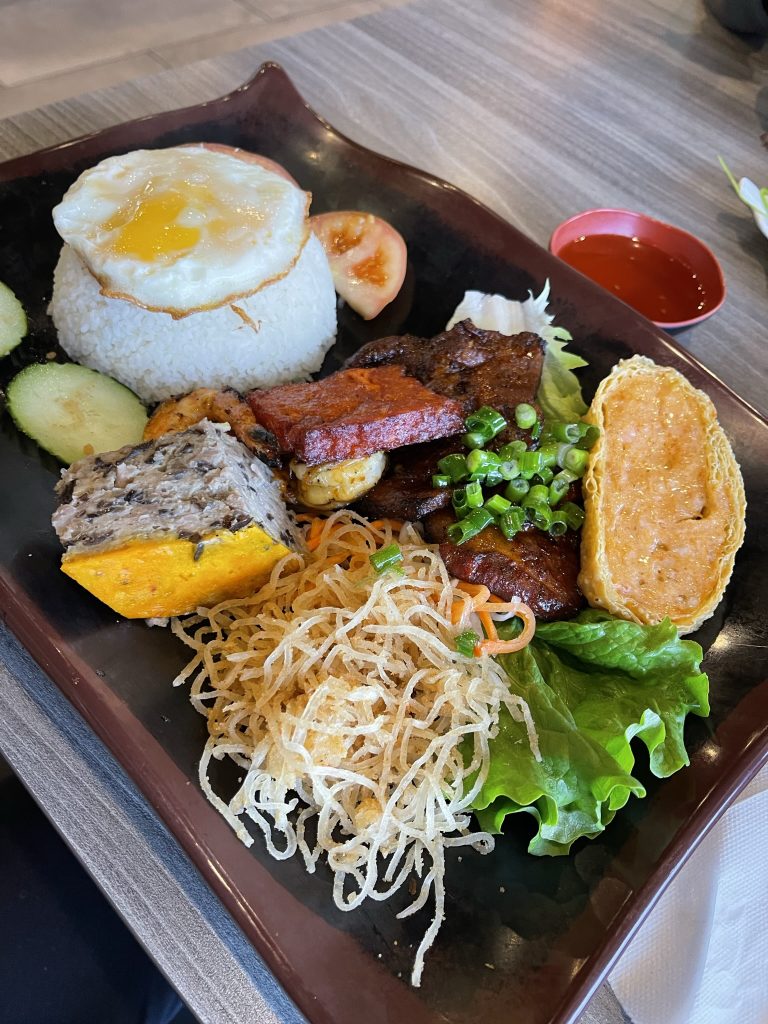 I also love the rice plates here – this one is massive, because I ordered the one with EVERYTHING – barbecue pork, pork skin, ribs, Vietnamese sausage, eggs and shrimp.
Now you don't have to order the one with everything, but I liked ordering that one to get an idea of what everything taste like as I wasn't super familiar with the various parts initially. So I recommend this if you're not sure what you want.
---
If you're looking for more info on New Super Pho Restaurant – check out these links: