9292 Korean BBQ restaurant in Duluth, Georgia is my favorite Korean BBQ restaurant in Metro Atlanta! Delicious meat with so many tasty side dishes. Here's what I recommend getting there (and tips too).
Before you go to 9292 Korean BBQ
As mentioned, this place is delicious. But this is not a secret. This means it can get incredibly crowded. So if you are planning to go there, go ahead and make a reservation!
I say that, but I usually end up just going there without one (I'll never learn). If you're going to go without one, I recommend going at odd times, like 3-4 pm on a weekday, you will get a table and great service!
If you are planning to go without a reservation when it's dinner time and/or weekend? Be prepared to get a drink (or 2) at the bar while you wait.
What to order
I recommend combos! There's several combos to choose from, and they indicate how many people its supposed to feed. Usually I go with one other person so I get the combo for 2. There is a combo for 2-3 but depending on how much you like to eat you do not even need to try for the 3.
Today I got the 9292 Special #1. It serves 2 people, and you can choose two from Prime Rib Eye, Prime Filet Mignon, or New York Strip Steak. Prime Beef Brisket will come with it too. Then you can choose between Radish Kimchi Fried Rice or Napa Cabbage Kimchi Fried Rice. It also comes with soup (Soybean Paste Stew) and a lot of sides!
Here's a reel I made about it:
For those of you don't want to view on instagram, they say a picture is worth a thousand words. So I'm about to give you like… 12 thousand words (thru pictures 😀 ) in this post! First they're going to come over and prep the grill: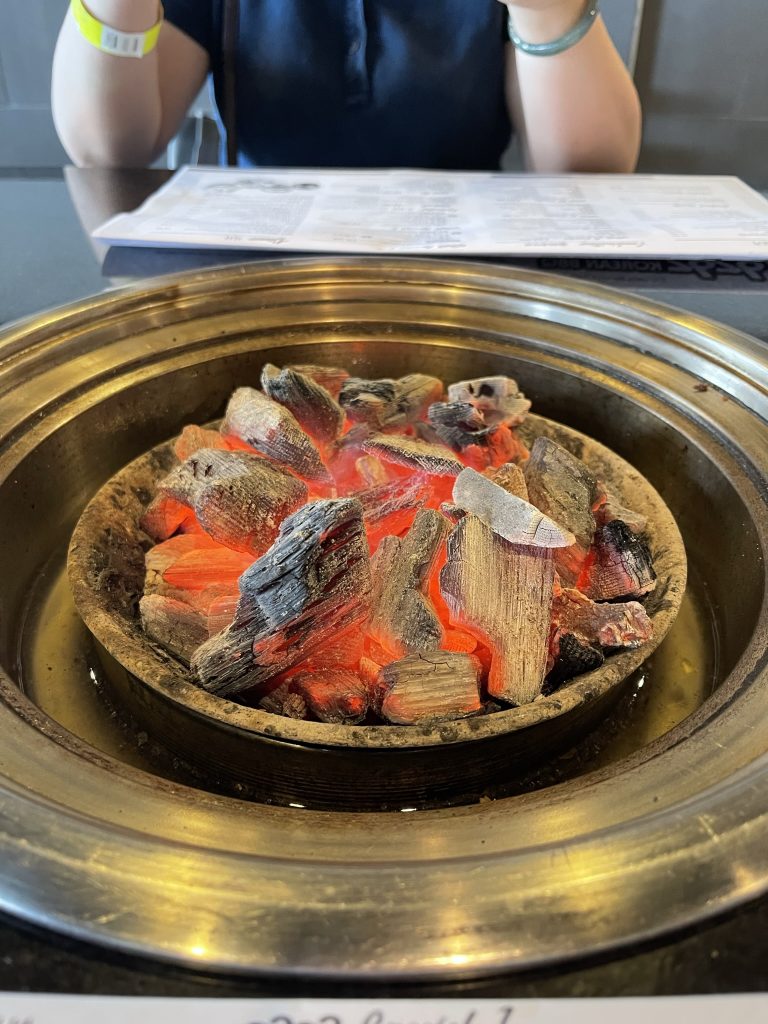 Then the sides and also, our combo came with this Soybean Paste Stew.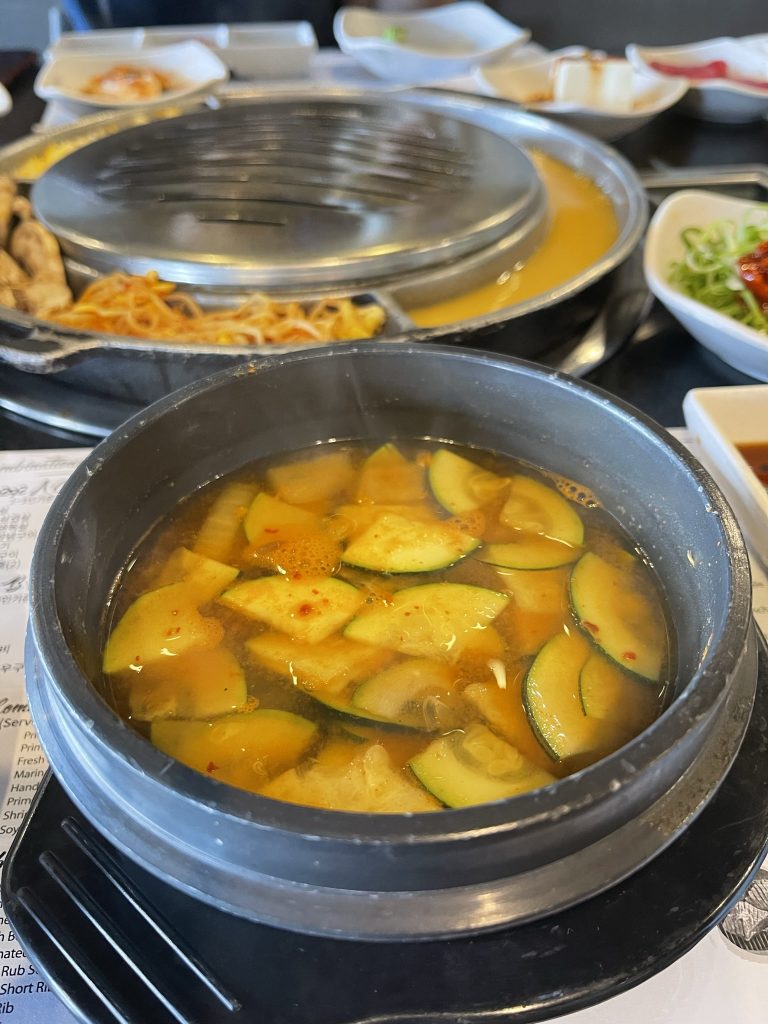 It also came with several sides such as kimchi, pickled radish, salad, onions, pasta salad, tofu, etc. There's also mushrooms, cheesy corn, spicy bean sprouts, and beaten eggs poured in to the side pockets of the grill.
Then the meat comes! We had beef brisket, filet, and ribeye!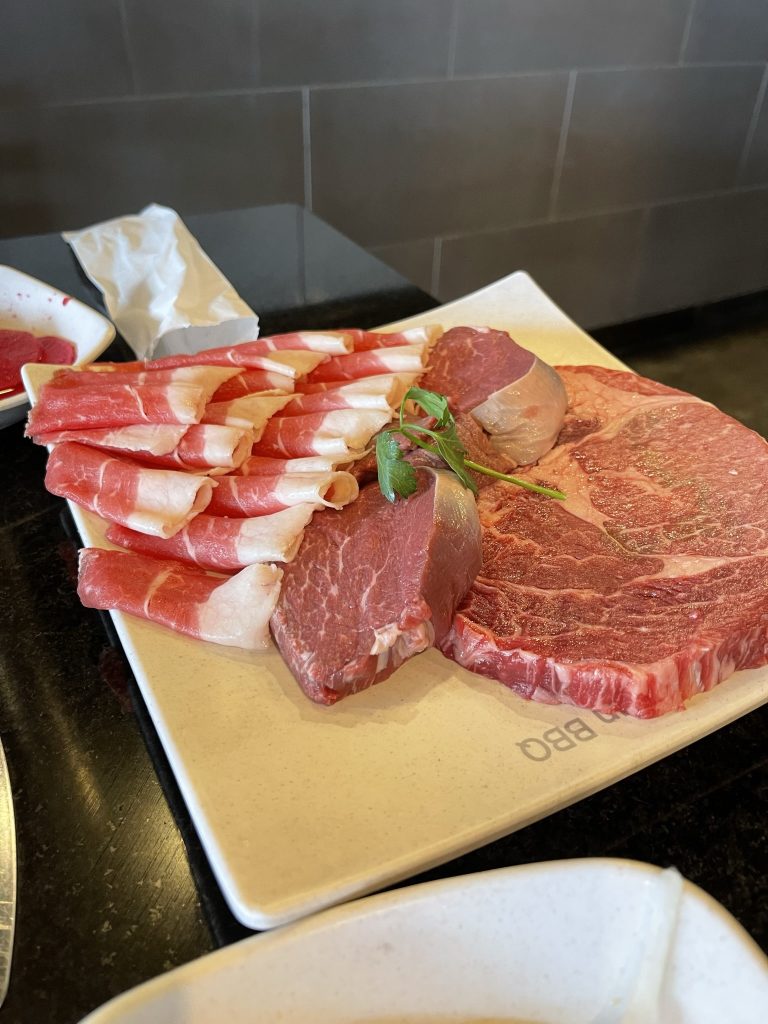 The waiter cooked the sliced beef brisket first.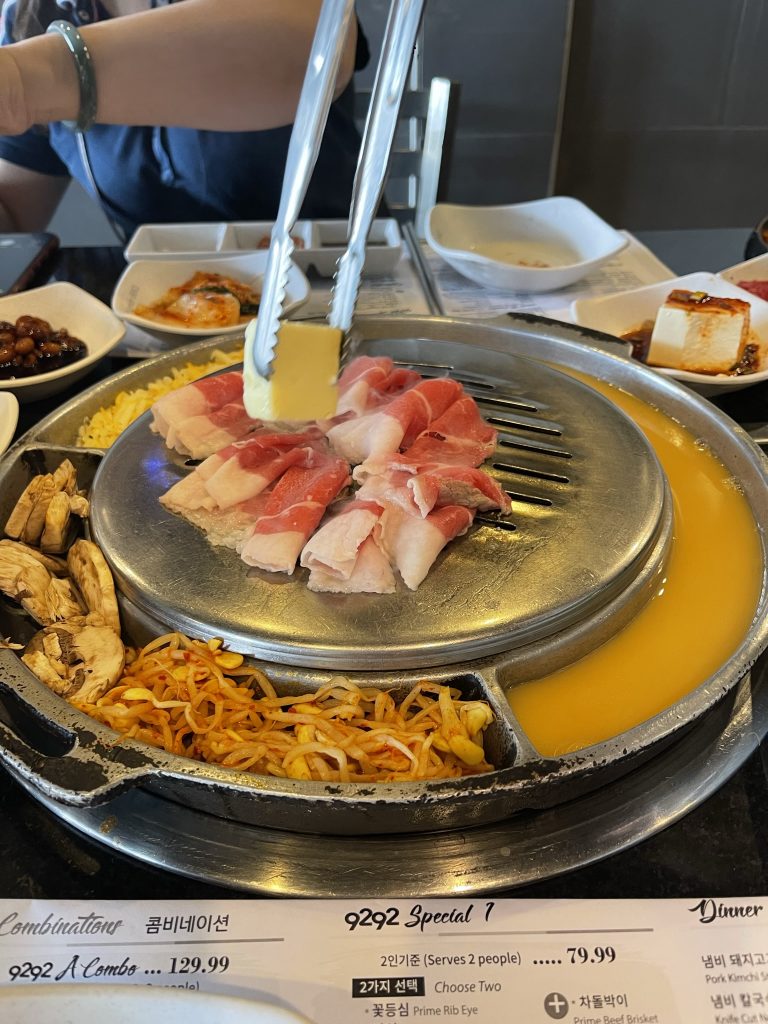 There's three types of sauces you can dip your meat in – Ssamjang (Soybean Dipping Sauce), Sesame Oil Dipping Sauce, Soy Based Dipping Sauce. You can also ask for some lettuce if you'd like to eat your meats in the lettuce.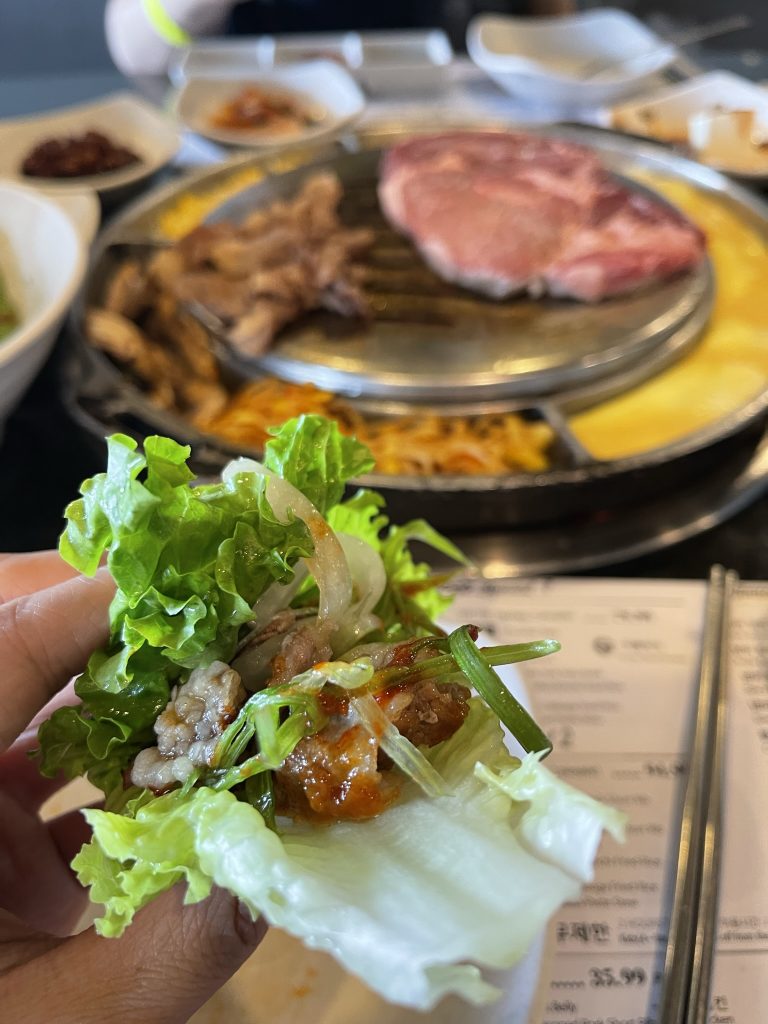 Rest of the meat!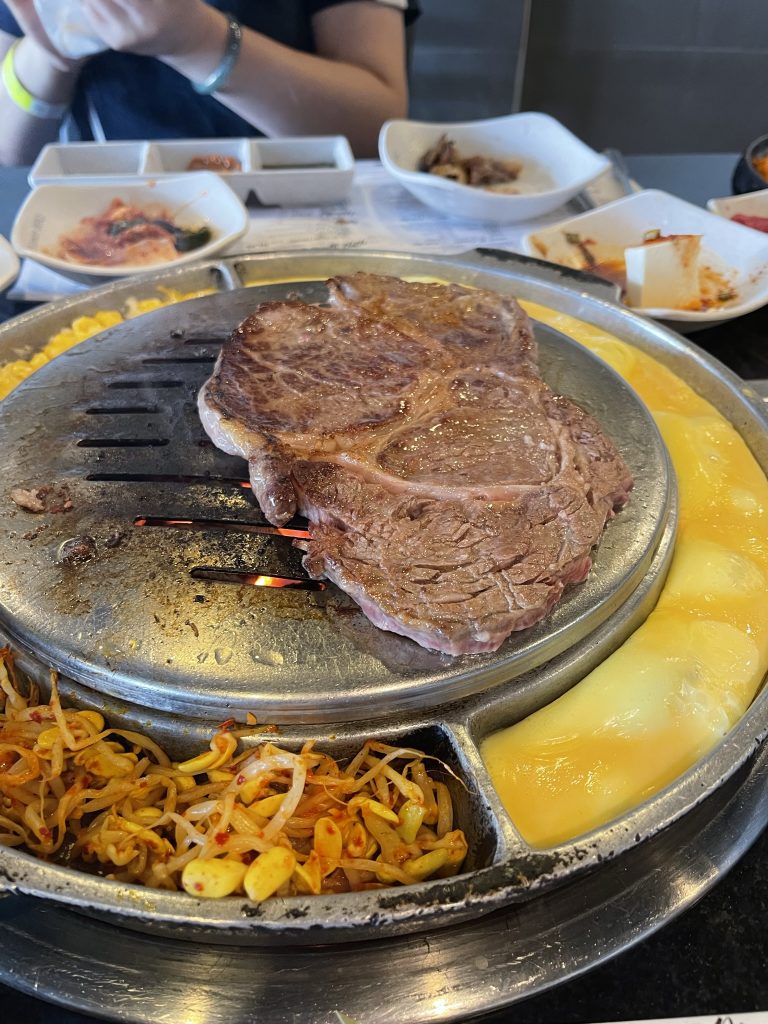 At the end you'll also get some delicious fried rice – which you can pick between the kimchi cabbage or the kimchi radish. I recommend kimchi cabbage fried rice – so delicious!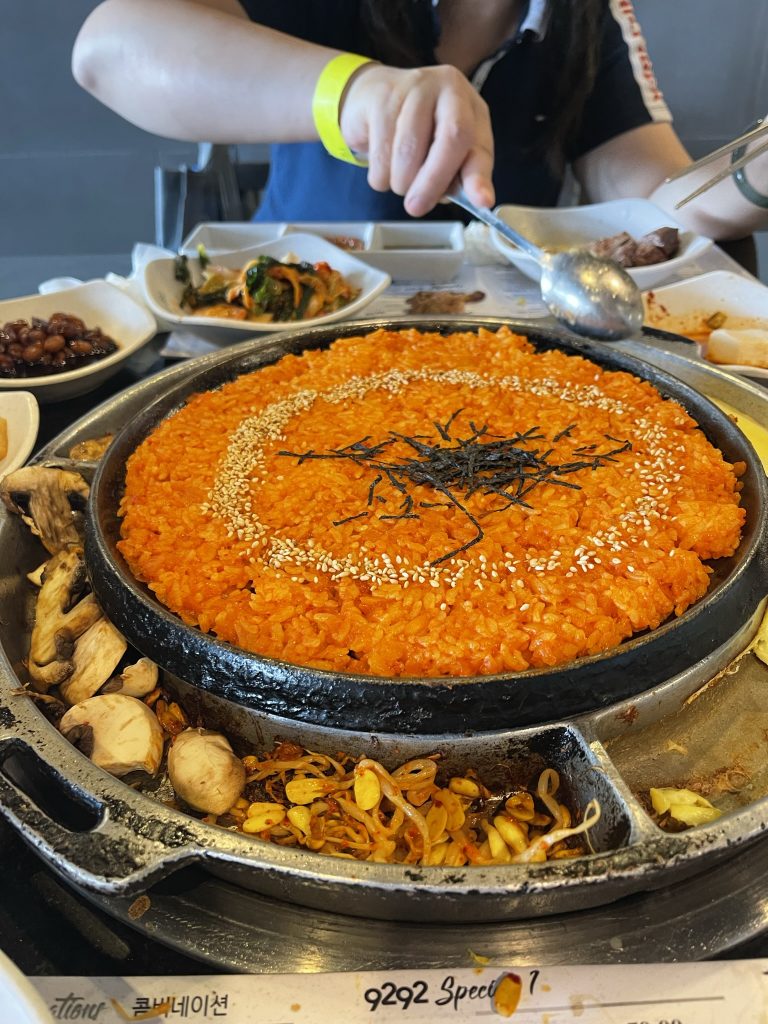 Find out more info about 9292 Korean BBQ on yelp here! Or if you're looking for more delicious Asian food in Duluth, check out my articles here!