Doshi Sushi is a Korean Japanese restaurant located in Duluth Georgia. I heard a lot about this place and finally got a chance to check it out. Color me impressed!
The Restaurant
First things first, when you walk in, you will see that there are some open seating in the middle of the restaurant, by the sushi bar. However, the nice part of this, especially if you go with a group, is there are plenty of private rooms!
The Food
We went with my brother's family for his birthday, as recommended by my niece. I joked with her that if this place wasn't good, it would be all her fault.
Luckily for her – it was delicious! We went with her recommendation which was lunch combo D ( 5 person ), which is exactly how many people we have.
According to her – it is way too much food for 5 people. But hey we were there to celebrate a birthday, and who knows if we can trust her judgment yet (JK, Jeannette!), so we went with that combo anyway.
Well, she was right – the food was a LOT, and… was DELICIOUS!
Here's what we got as part of this combo, going by about the sequence they came in for us:
All the sides
This is basically the norm for Korean restaurants – a variety of sides were given to us such as thin fish cake, kimchi, korean asparagus, potato salad, etc. I suspect this actually changes every day (this is how it usually works).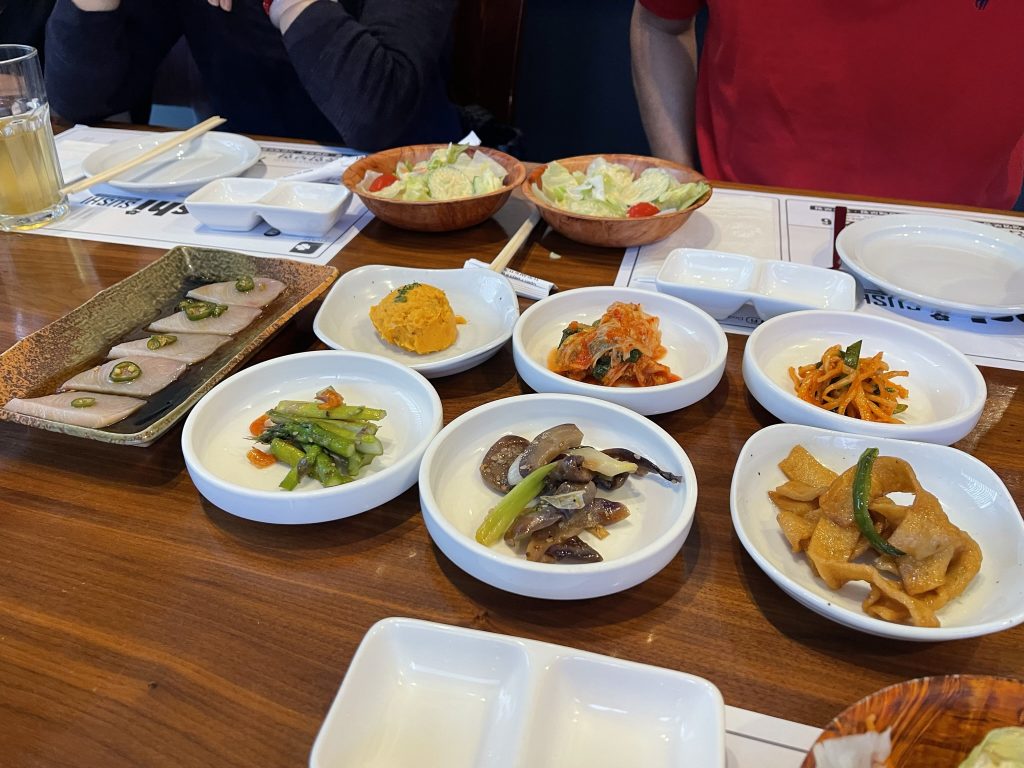 Carpaccio
I saw this on the menu and was like what? Turns out Carpaccio is a dish of meat or fish, thinly sliced and served raw, typically as an appetizer. So… basically similar to sashimi. Unlike sashimi, this one was served with it's own marinated sauce and sliced jalapeno.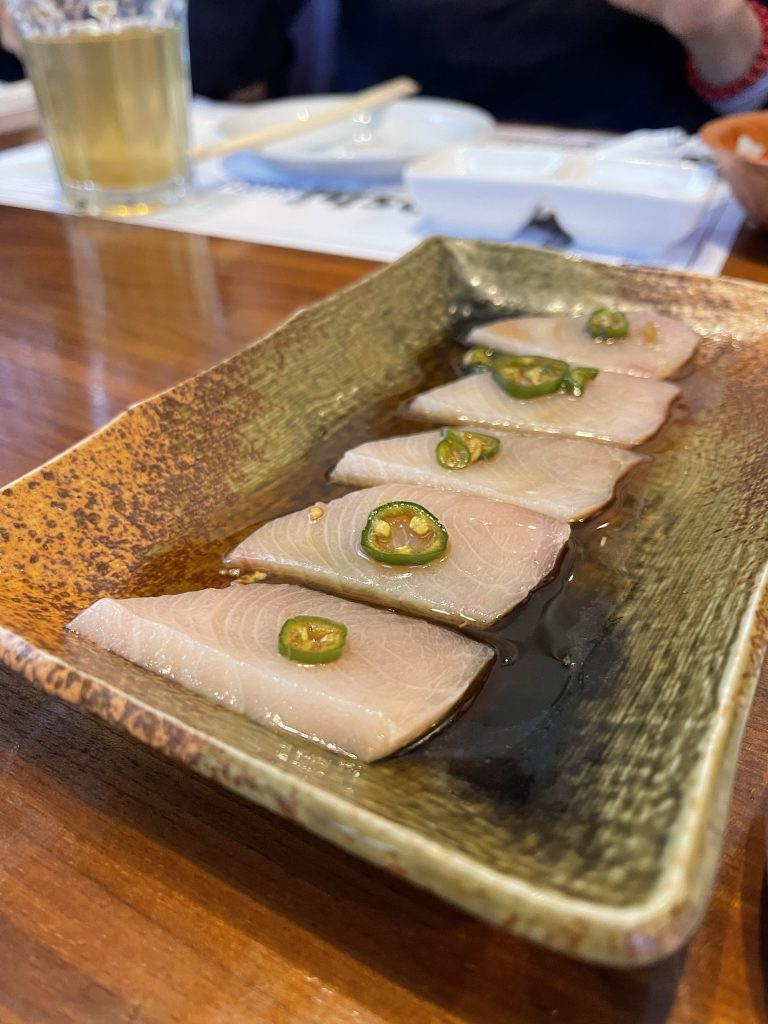 Steamed Eggs and Salad
I was so excited about this – even though it was a big portion. The reason is because it's something I absolutely adored when I was little and ate at Japanese restaurants. Steamed eggs are so yummy, and I can't remember the last time I had any!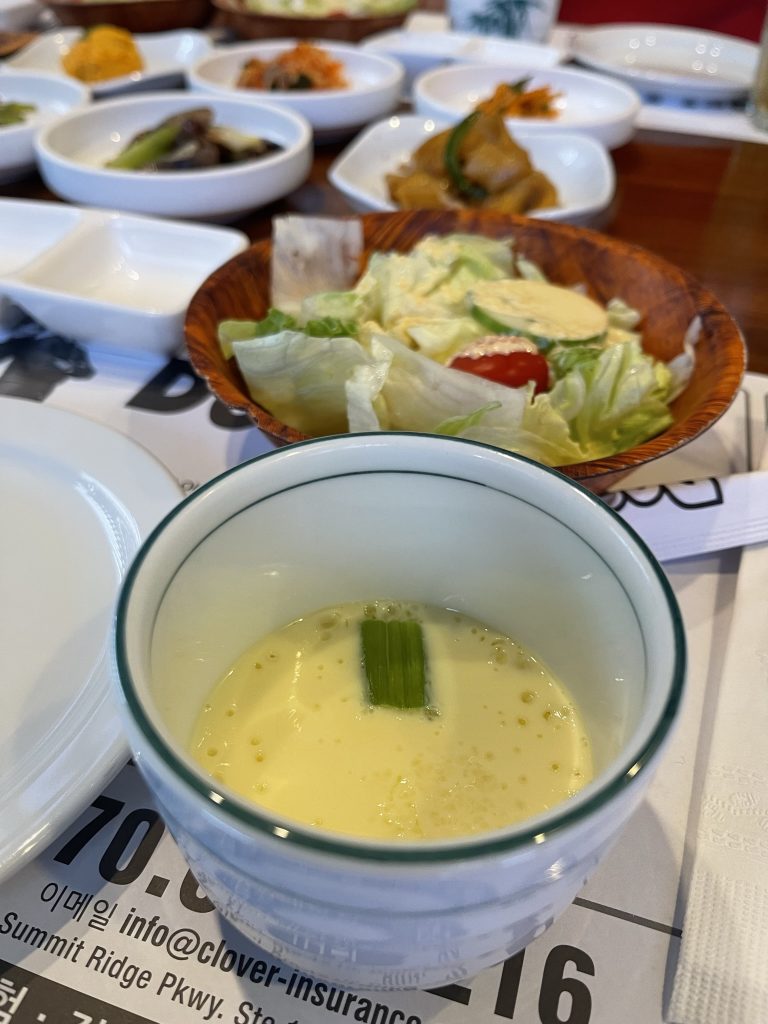 Typical Japanese style salad, with what a lot of people call Hibachi ginger dressing. Pretty good but nothing to write home about.
Chef Choice Sashimi and Sushi
Now things are getting interesting! We sat at a pretty large table (for 6) and this Sashimi and Sushi platter took a third of the table up! There was so much sashimi and sushi AND it was really fresh! I was very impressed.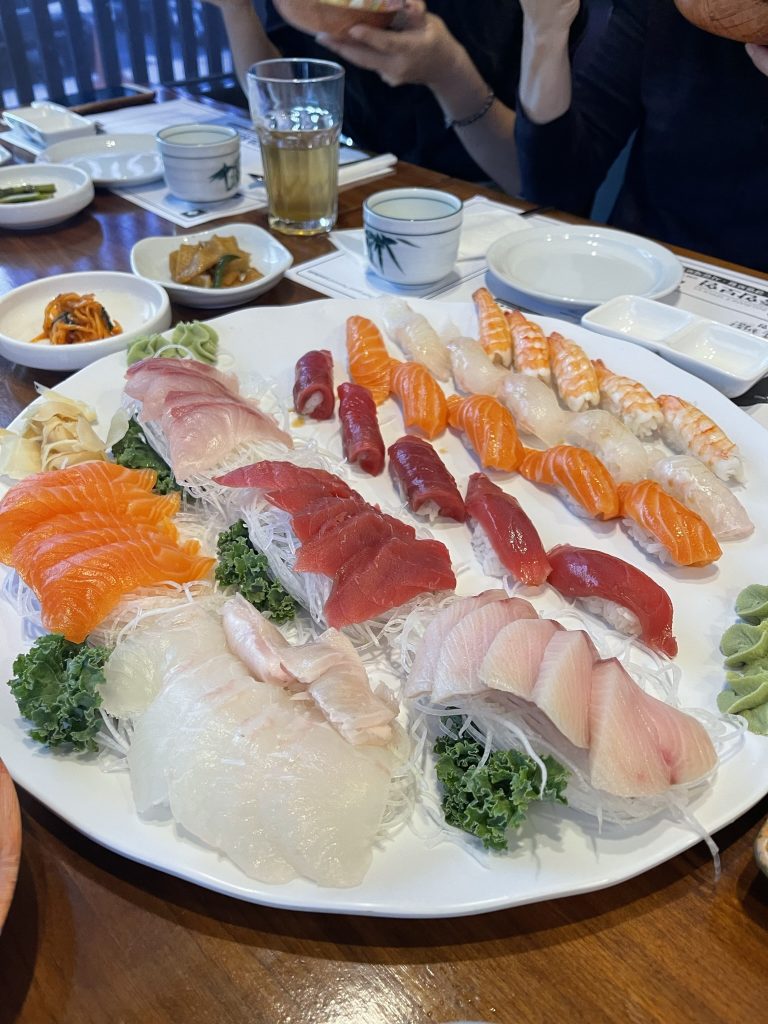 My niece was right – it was very difficult to finish this dish… LOL
Shrimp Tempura Roll and Grilled Eel
These two came together on one plate. The shrimp tempura roll was yummy, but it's not one of my favorite sushi rolls. My niece loves this roll though and I'm pretty sure she ate the majority of it. So if shrimp tempura sushi is something you like you'll love it.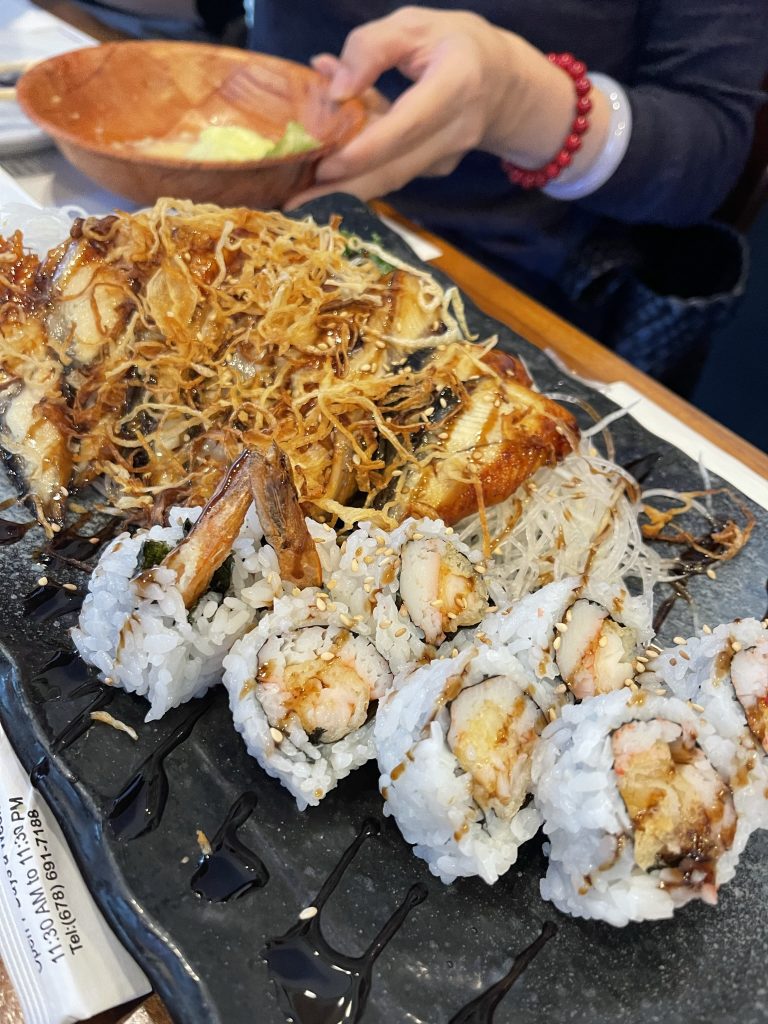 Grilled eel – this one is a classic, funnily we just made some at home the other day, otherwise I don't actually get to eat this dish a lot. If you've never had grilled eel, I encourage you to try it – it had eel sauce drizzled on it, and was very tasty.
Grilled Fish
One of the sides that came with the dish, it was very tasty (according to others at the table, because I was so full I couldn't eat it). It's more like fried than grilled IMO though.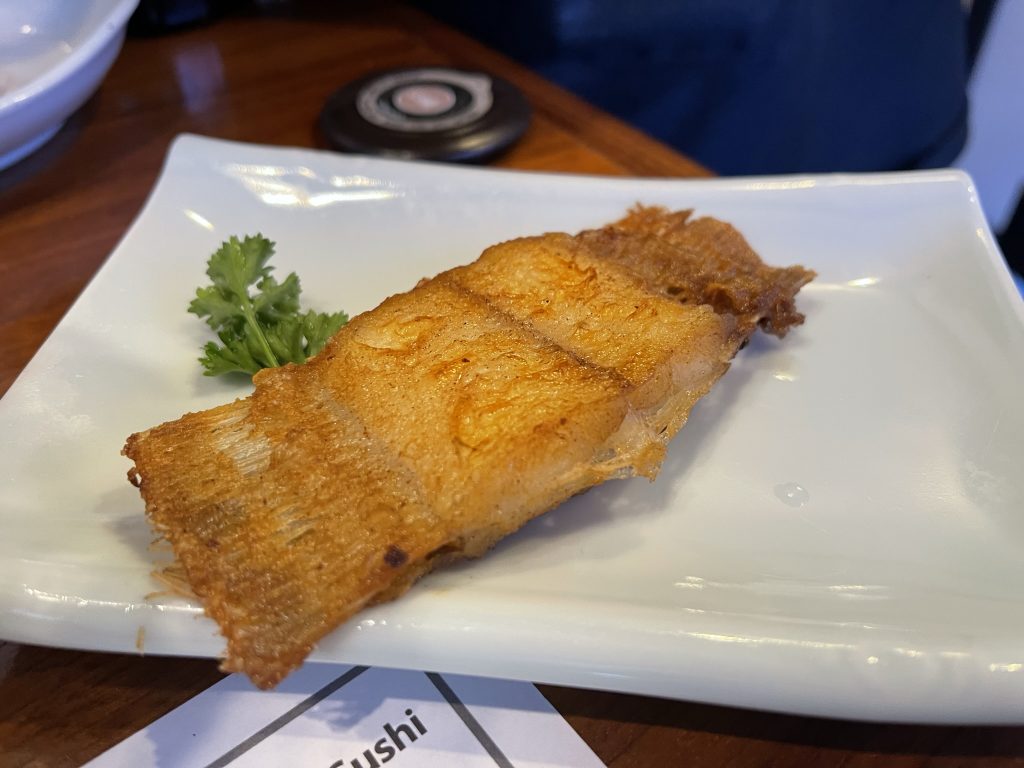 Shrimp and Vegetable Tempura
You probably already know what this is – I like the tempura batter on these. I wasn't the biggest fan of the sauce it came with though, as it was a little more on the sweeter side, but that's also why some others like it more than the normal tempura dipping sauce.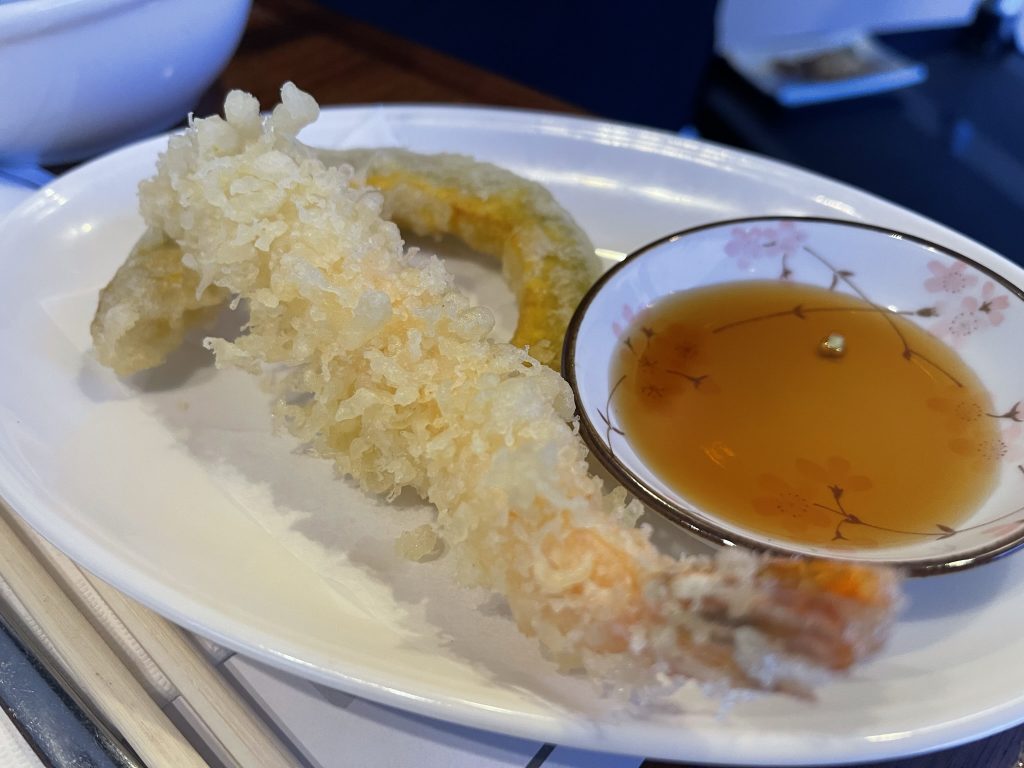 Spicy Squid
YES please. One of my favorite Korean dishes is stir fried Spicy Squid (aka Calamari). They gave a huge quantity of this – it was delicious and massive. What's not to like.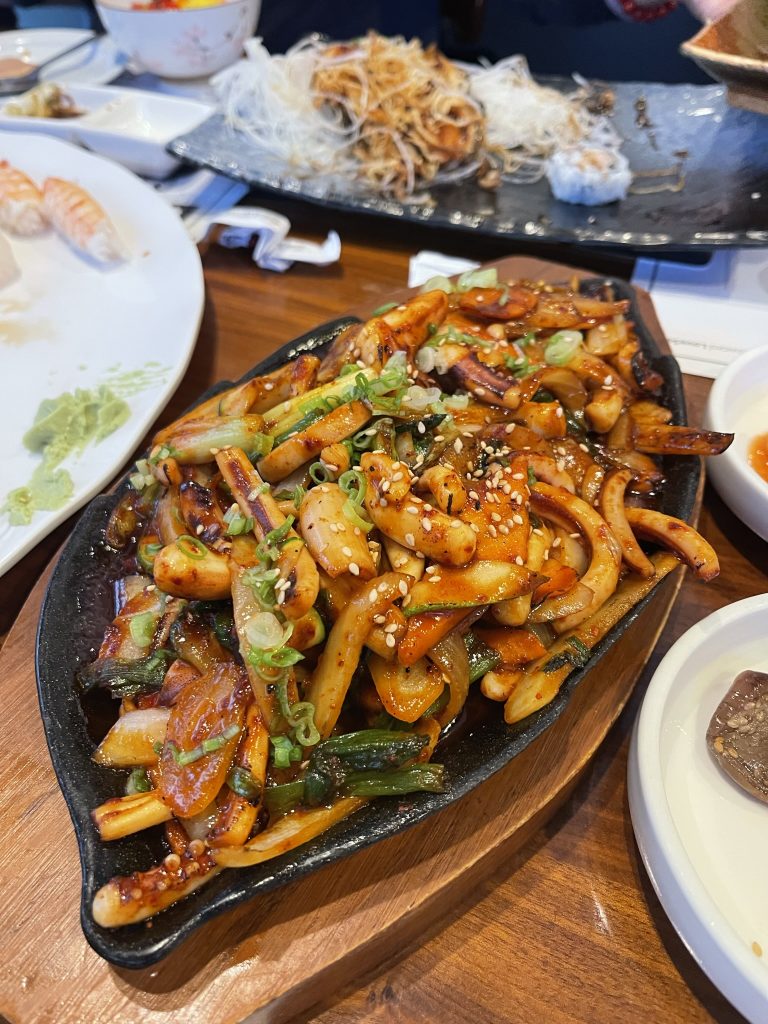 Fish Roe over Rice
Another side that came with everything – everyone got a bowl. I thought this was very tasty, the flavor was good – and the rice went well with some other dishes such as the spicy squid (if you finish all the roe and have left over rice).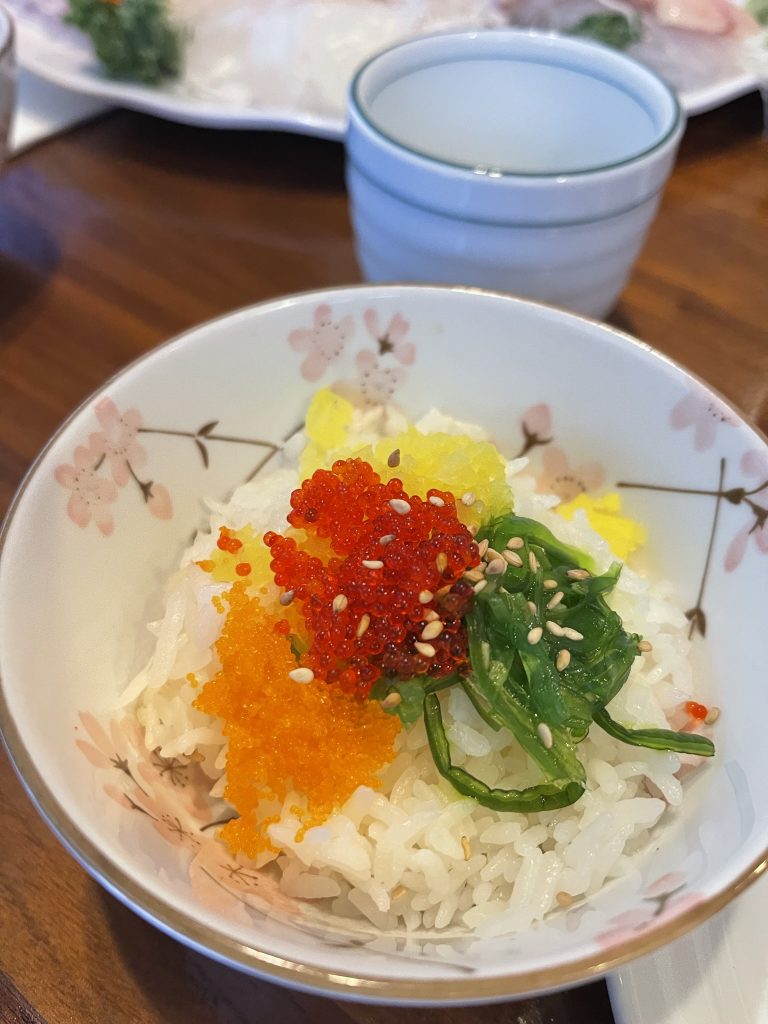 Fish Roe Soup
I actually just thought this was spicy seafood soup, and didn't realize the fish roe was the focus, but I did think it was interesting that there was fish roe in it. Not saying there wasn't enough in it I'm just saying if you are not a huge fan of fish roe, you can still have this soup, it's not over powering. The soup is spicy and tasty – I liked it a lot.
Unfortunately I never got a good picture of the soup – but if you google korean spicy seafood soup it pretty much looks like that.
---
I definitely will be back there – it was delicious and a great deal! If you'd like to visit here, you can check out their Website/Menu here!
Their address is here: 3473 Old Norcross Rd #308, Duluth, GA 30096
Pin for later!