Taste of China is a Chinese restaurant located in Duluth, Georgia – they have a giant variety of Chinese dishes, some are Cantonese, some are Sichuan, there's even actually some Korean Chinese dishes there! Lots of delicious things to pick from – here's what I recommend!
Now, the first thing you will see when you walk in, is something you will see in a lot of authentic Chinese restaurants – fish tanks!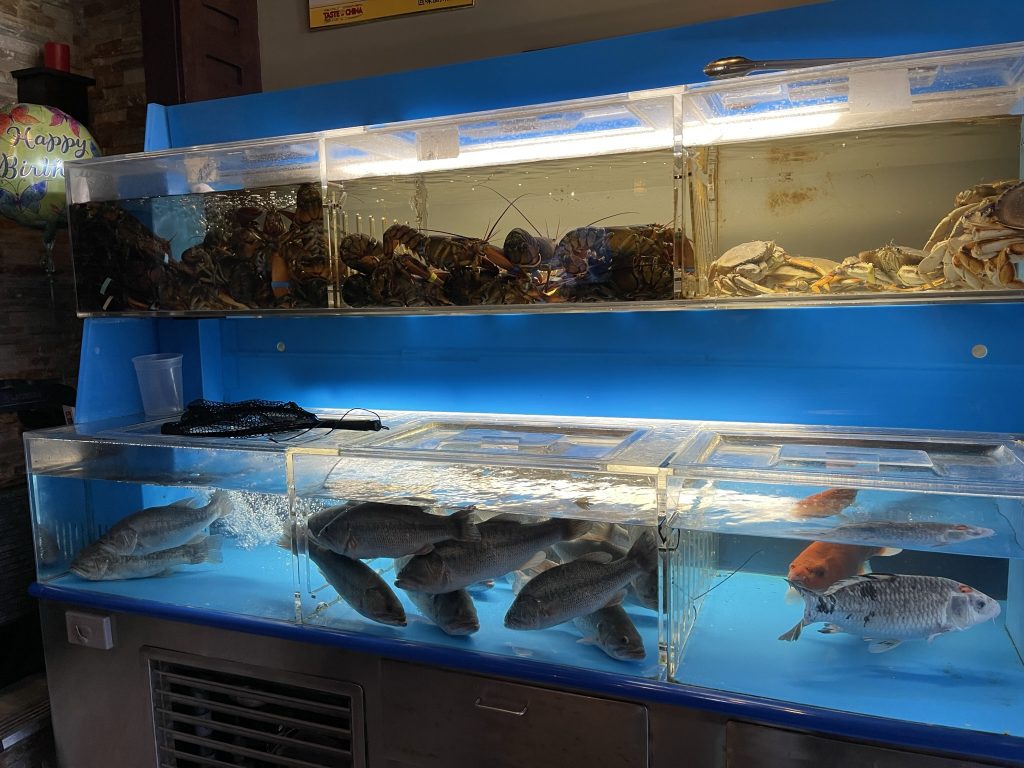 As you can see there are live lobster, crabs, and various types of fish. This is pretty common in authentic Chinese restaurants. We initially wanted to order some, but then learned they were super expensive (compared to normal) – but to be fair, ever since the pandemic every where's been super expensive – it's not just here at Taste of China.
The second thing you will notice is probably after you sit down, and get the menu. Taste of China has a pretty great menu – first of all it's like a book. It's pretty big. However, second of all it's got pictures for most if not all the menu items. I love when places do this because sometimes you paint a picture in your head and it's not what you get.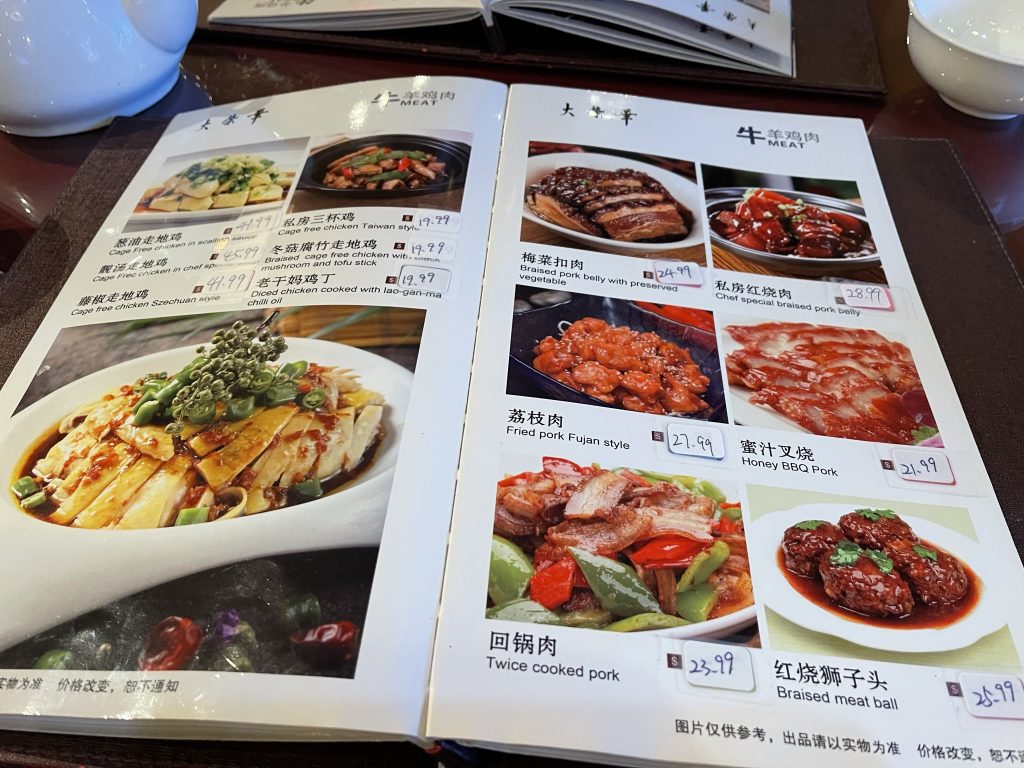 Now on to some of the yummy foods we ordered.
Oh – also they will give you some pre-meal appetizers – which when we were there was roasted peanuts and pickled radish.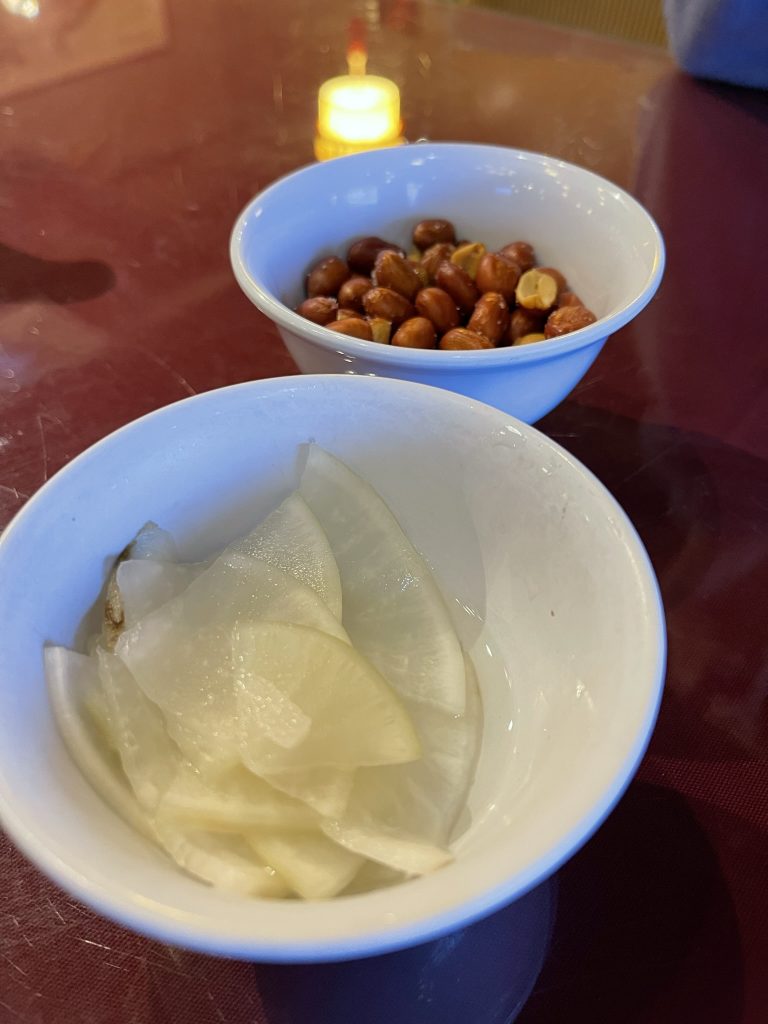 Cold Mixed Bamboo Salad
We'll start with an easy one. A refreshing one! This dish is a refreshing dish – made with bamboo shoots, black beans, dried red peppers and more! This is one of my favorites – the bamboo shoots are very tender and there's a slight crunchiness to it!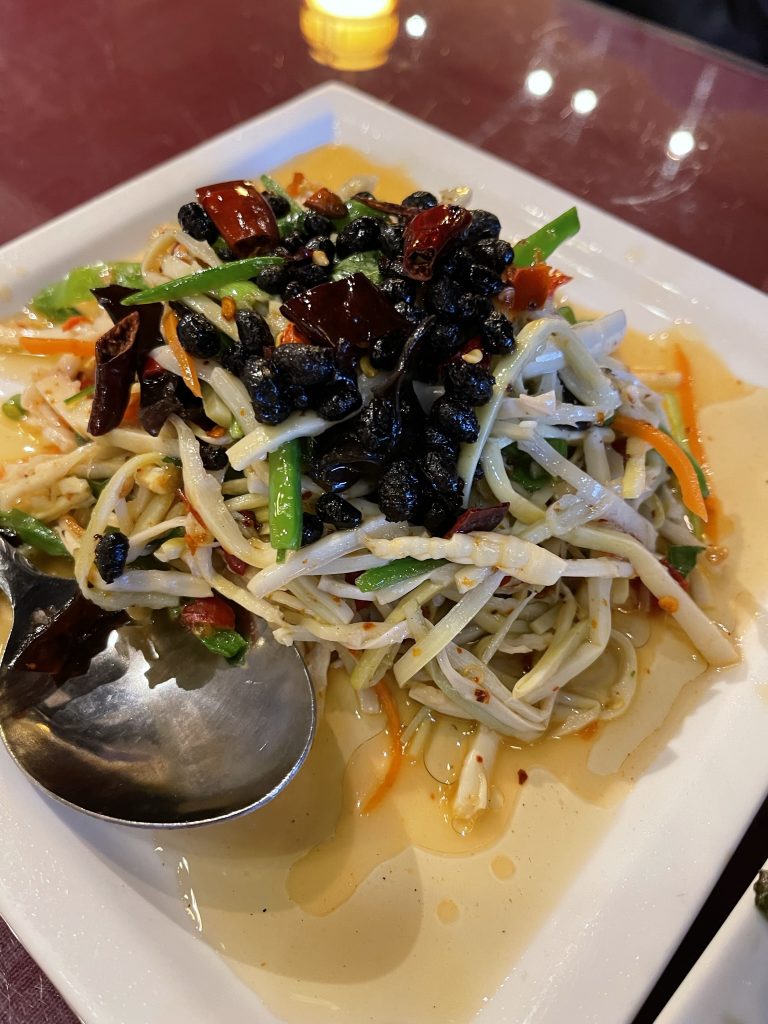 Eggplant with Chicken and Salted Fish in Hot Pot
This dish is also often times called Eggplant Clay Pot in a lot of Cantonese restaurants – it's one of my favorite dishes. It's super flavorful! The only thing is it's a little more salty here than at other restaurants I've been to. But if you don't mind – go on ahead – the flavor is great!
Be careful tho! This dish is HOT – it comes up boiling, and the aroma is so good! The folks sitting next to us immediately asked us what it is so they can order it next time!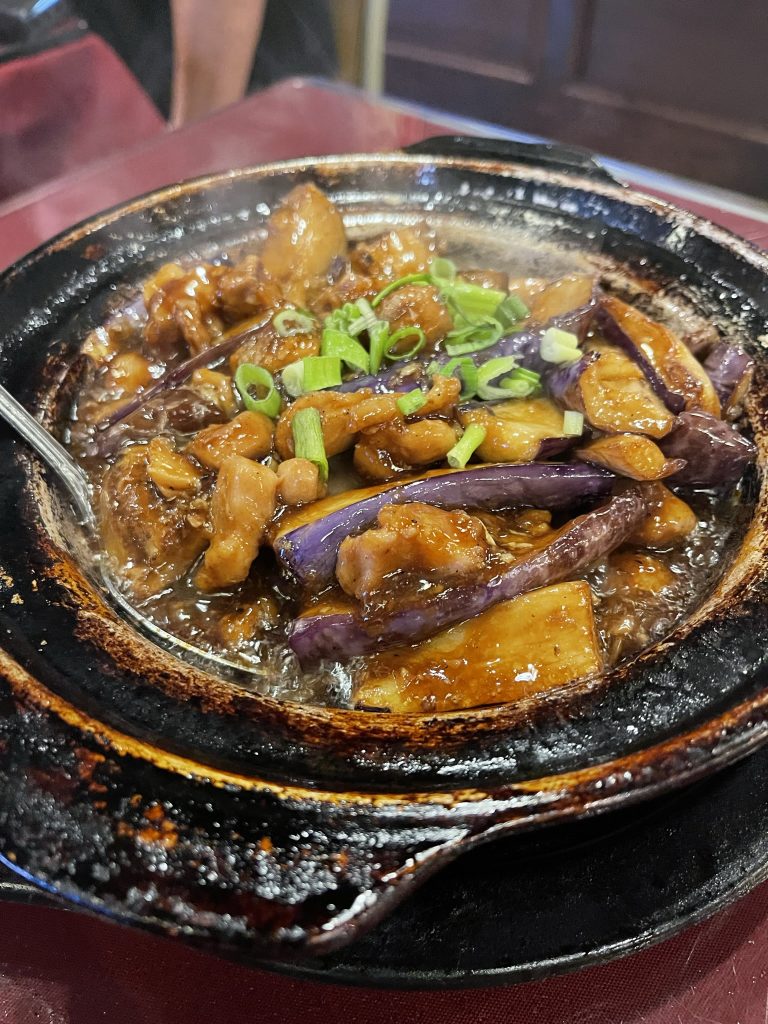 Sliced Beef in Spicy Chili Oil
One of my favorite dishes ever is this Sichuan dish – there's Sliced Beef in Spicy Chili Oil or Sliced Fish in Spicy Chili Oil! We went with the beef this time.
If you're a fan of spicy food you will want to order this dish (and definitely also visit a Sichuan restaurant like Great Sichuan some time too!)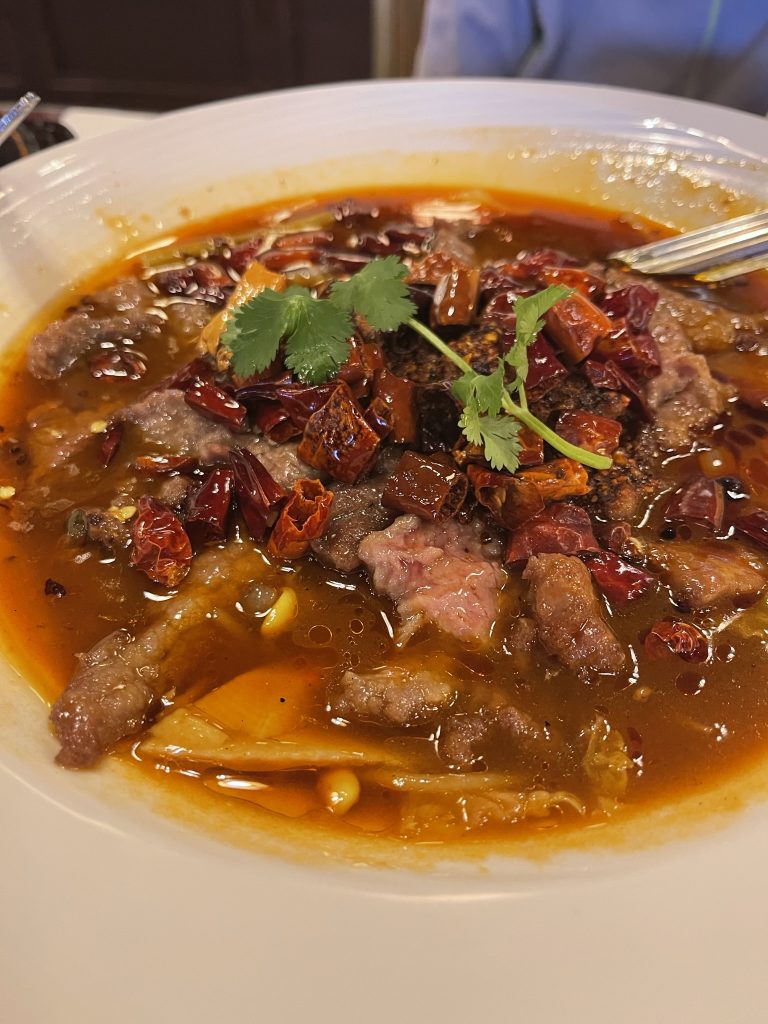 String Bean with Minced Pork
A traditional Chinese dish is this veggie side dish – string/green beans with minced pork. They did ask us if we were okay with the minced pork which made me feel like if we said no, they could make customizations btw.
This dish was very tasty there! The minced pork was really delicious, again, the dish at Taste of China was a little saltier than other places I've had, but I mean still yum.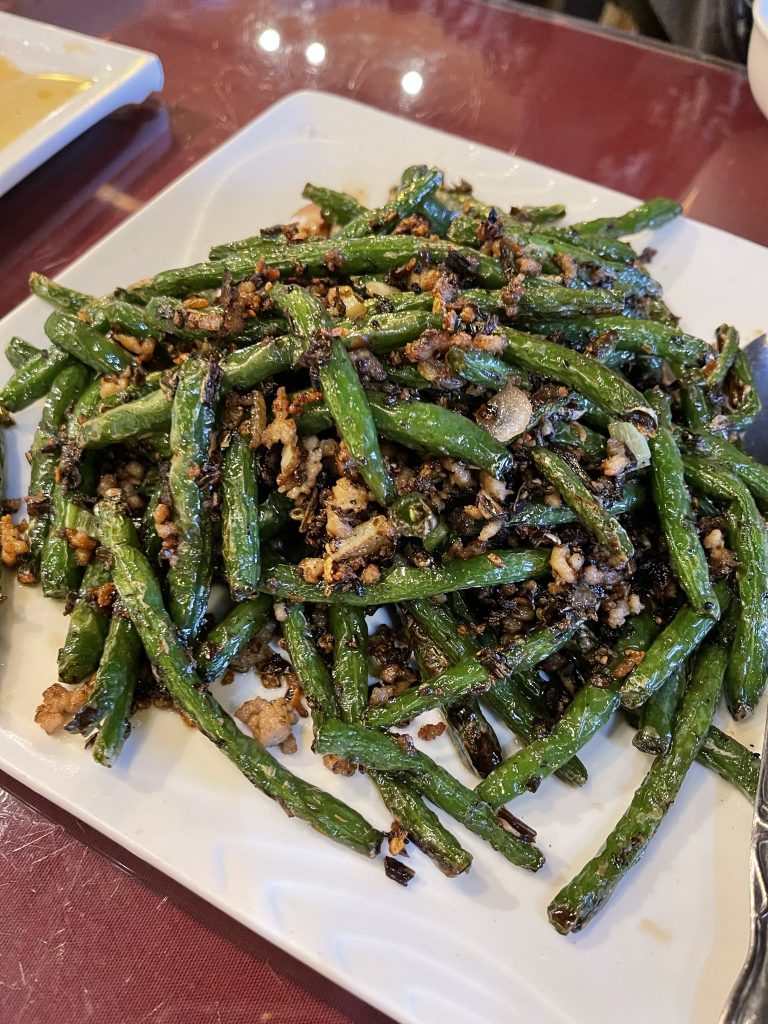 Roasted Crispy Duck (Half)
You can order this as a WHOLE roast duck also – however, I went with just my mom and we were definitely not even going to finish the half duck, so that's what we went with.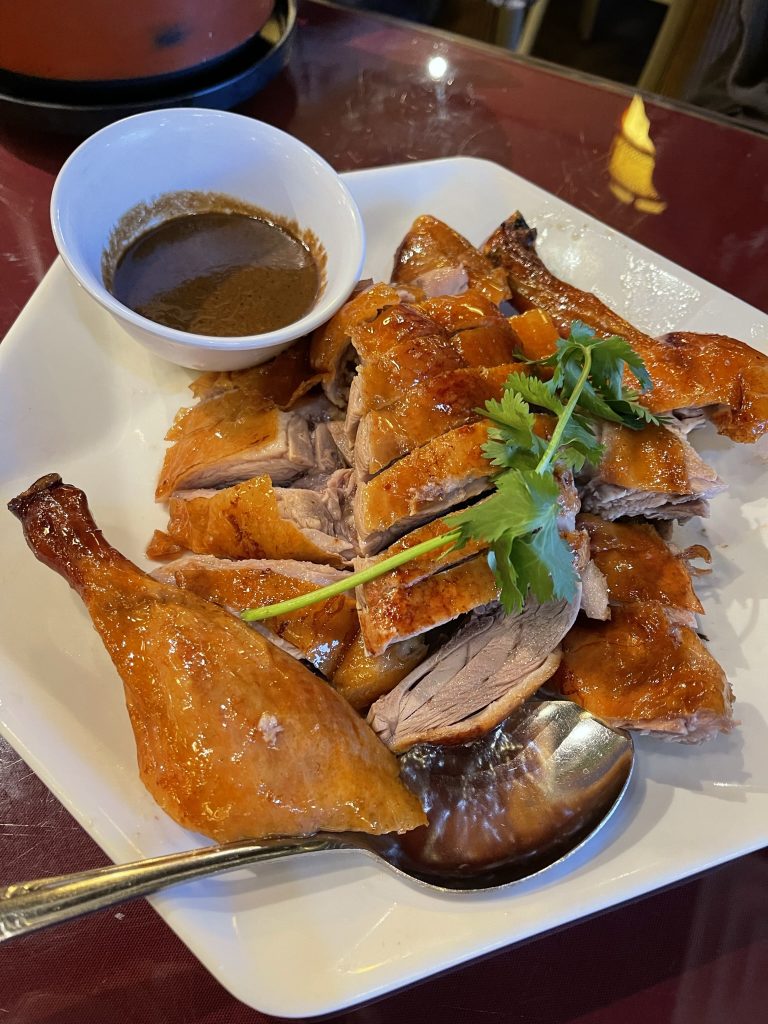 If you're looking for more info about Taste of China check out the following links/info:
Address: 2645 N Berkeley Lake Rd NW E-135, Duluth, GA 30096
Pin for later!