I love Food Terminal Malaysian Restaurant – and I'm definitely not the only one. First of all, the menu is a book. Literally – so there's something there for everyone. But also – literally everything I've had here has been delicious, so it is one of my favorite restaurants!
This place is awesome because it really does feature how Malaysian food has been influenced by many other cuisines such as India, Guang Zhou, Sichuan, Hokkien, Teochew, and Hakka.
Fun fact – Food Terminal is brought to you buy the same folks that brought you Sweet Hut Bakery!
Recommendations
Now let's get to the really good stuff – what to order. To be honest, there's too many things I recommend. I really can't start listing off the entire menu, so I have to choose a few of my favorites to share.
SALT & PEPPER CHICKEN NUGGETS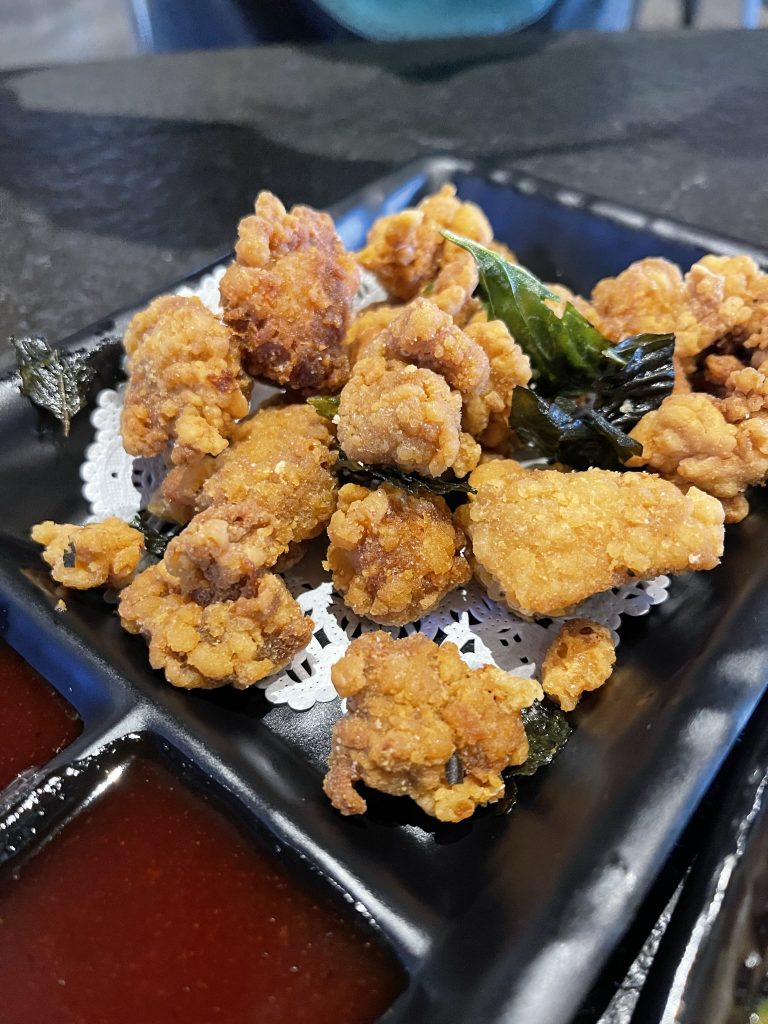 I mean, this is a Taiwanese dish, so I had to order it. It's not 100% like the ones from the streets from Taiwan but it is pretty dang tasty – I mean tasty enough for me, a Taiwanese, that I'd list it here as a recommendation!
Its basically fried chicken nuggets, with basil leaves, salt and black pepper. So yum!
THAI CHILI GROUND CHICKEN CHEONG FUN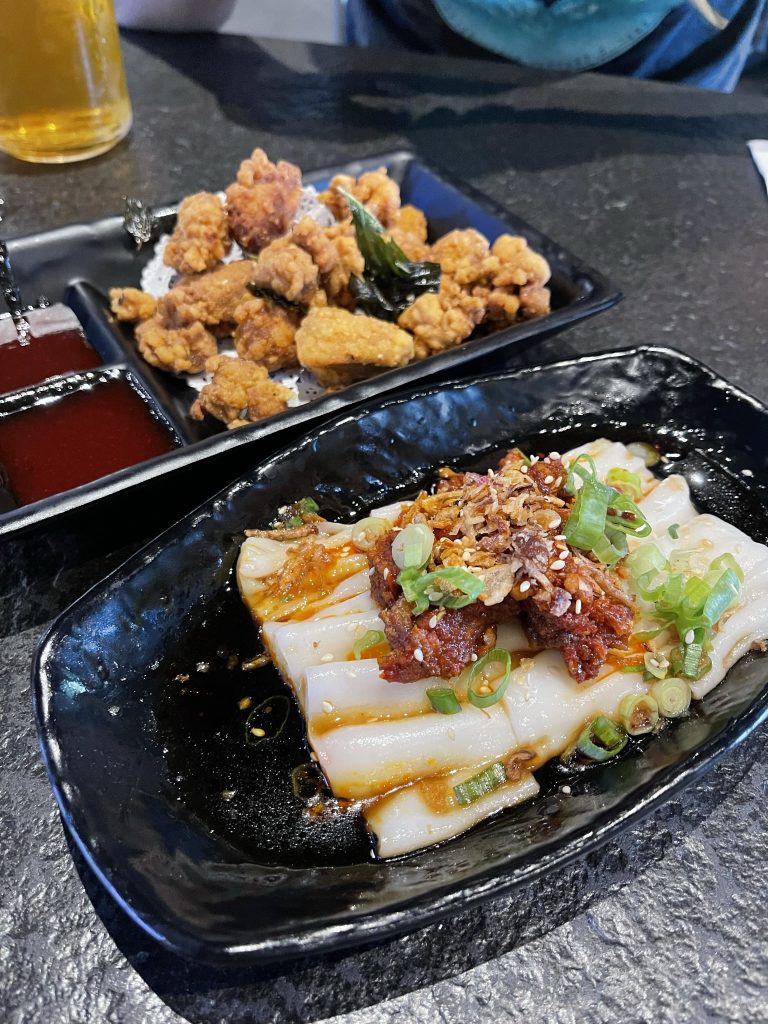 Now Cheong Fun is basically a rolled up rice noodle sheet. It's originally Cantonese, and it's often times served in dim sum. There's a whole section of the menu for cheong fun, and I'm sure all of them are pretty great – but I thought the Thai Chili Ground Chicken was very unique and tasty, so I recommend you try it if you haven't before.
CURRY LAKSA CHICKEN NOODLE SOUP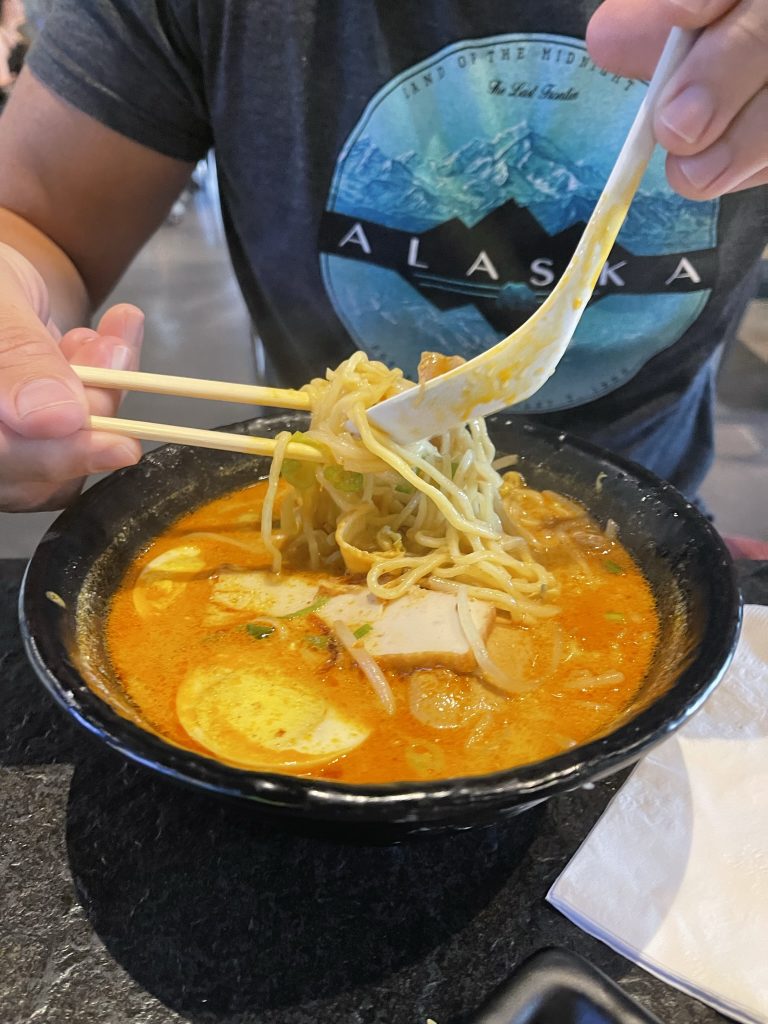 Wow! This is… maybe my favorite dish here? If I'm in a noodle soup mood, this is definitely my favorite dish here. Curry Laksa is a super popular Malaysian dish and it's not hard to see why.
It's a curry noodle base, made with coconut milk, served with thin noodles, boneless chicken, fish cake, bean sprouts, spring onions, fried shallot, mint leaf, lime and hard-boiled egg. The ingredients are all yum but MAN that curry noodle broth is DA BOMB.
NASI LEMAK BEEF RENDANG RICE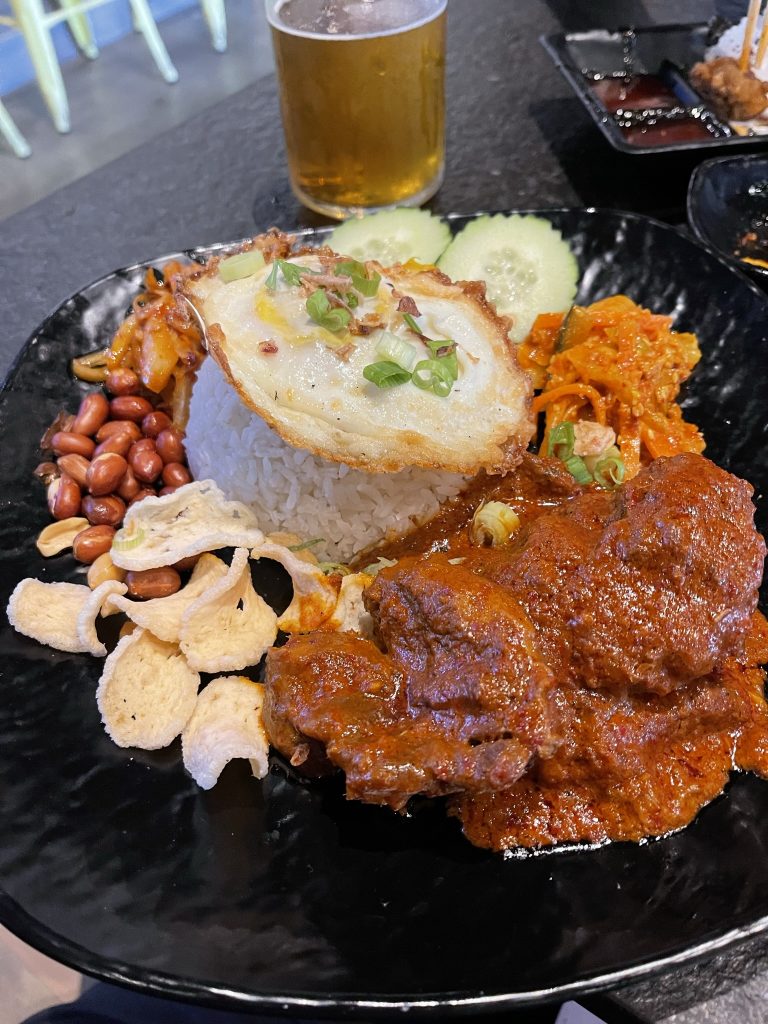 If I'm in a rice plate mood, this might be my favorite! This dish is super popular in Malaysia also. It's made with slow cooking beef in coconut milk broth and a blend of spices. The flavor is SO rich and delicious.
At Food Terminal, the Beef Rendang is also served with coconut rice, roasted peanuts, fried egg, sambal onion, cucumber, and shrimp cracker.
---
Now these are just a few of my favorite things… to order at Food Terminal! If you want to learn more, here's a couple resources below.
Please note there's actually now 4 different locations at the moment, and the menu could be a bit different, but here's the official website.
Here's also their yelp pages:
If you're looking for more delicious places to eat around Atlanta, be sure to check out my restaurant section here!
Pin for later!