There is definitely something to say about these amazing restaurants located in food courts of Chinese supermarkets! They're not only cheap, but they are often times some of the yummiest Chinese food around! For example, Humble House located in the Great Wall Supermarket in Duluth, Georgia!
There's a lot of delicious foods here to try! Really delicious Sichuan cuisine. And of course while you're at the supermarket, be sure to stop by and get some Asian groceries too!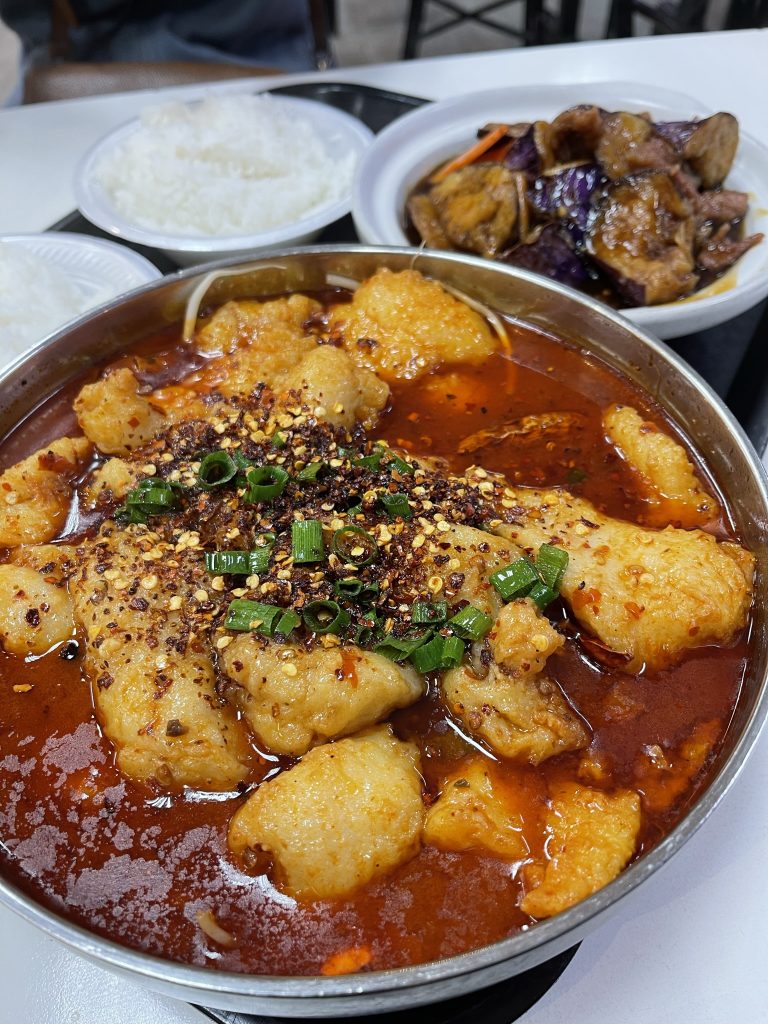 Here's some of my favorite foods to get here!
Fish Fillet Hot Spicy Sauce (aka Fei Teng Yu 沸腾鱼)
Fei Teng Yun – Spicy fish cooked in a spicy chili broth and oil with bean sprouts! By the way, this is not the same as Sichuan Boiled Fish (Shui Zhu Yu 水煮鱼), which they also have but I actually prefer Fei Teng Yu here! Here they are pictured.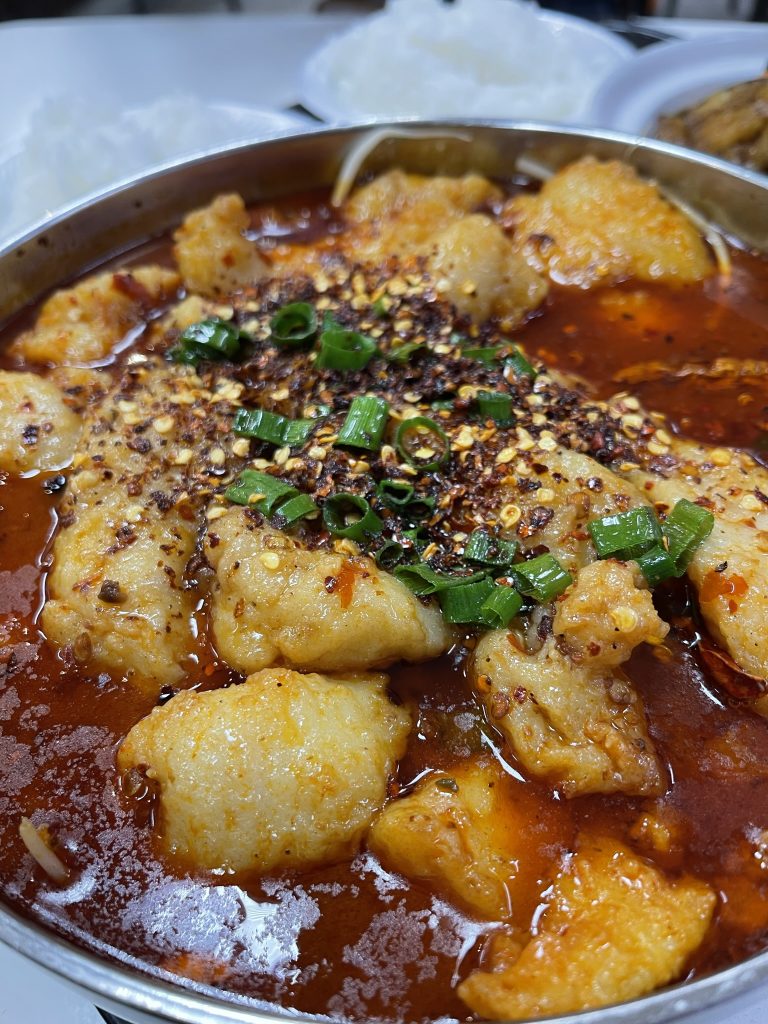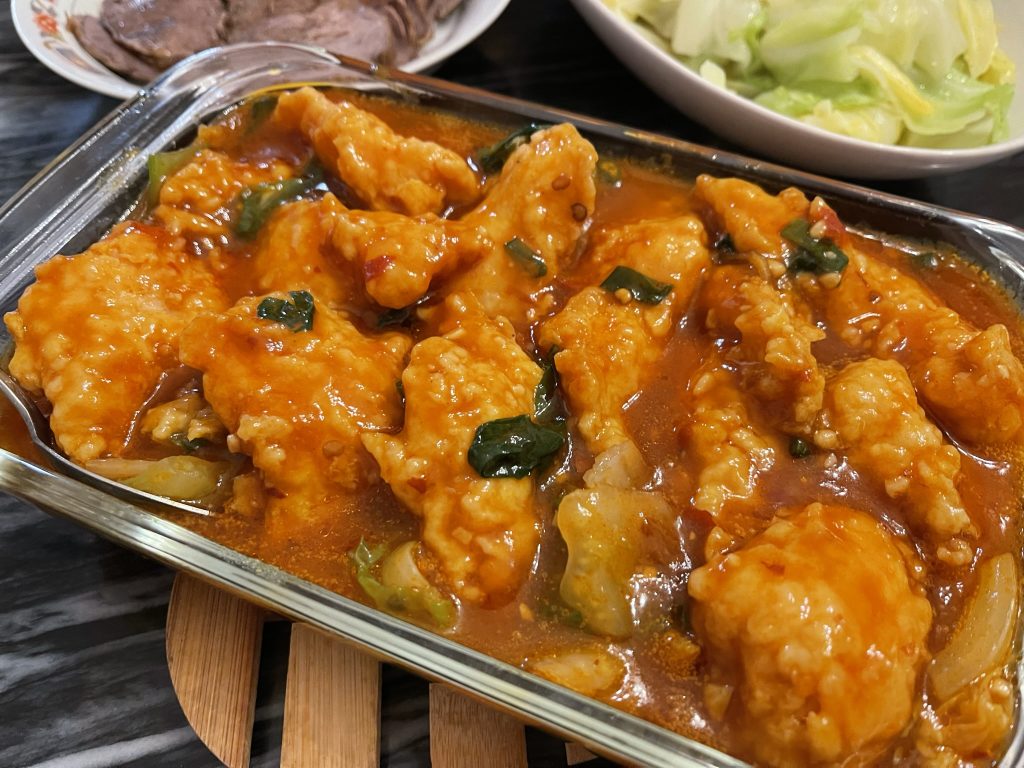 You can order it as fish or beef – both are good, just depends on your mood and perhaps what else you order – I like variety so if I'm already getting another dish with beef, I'm going to opt for the fish.
Either one is great with some complimentary white rice!
Beef and Eggplant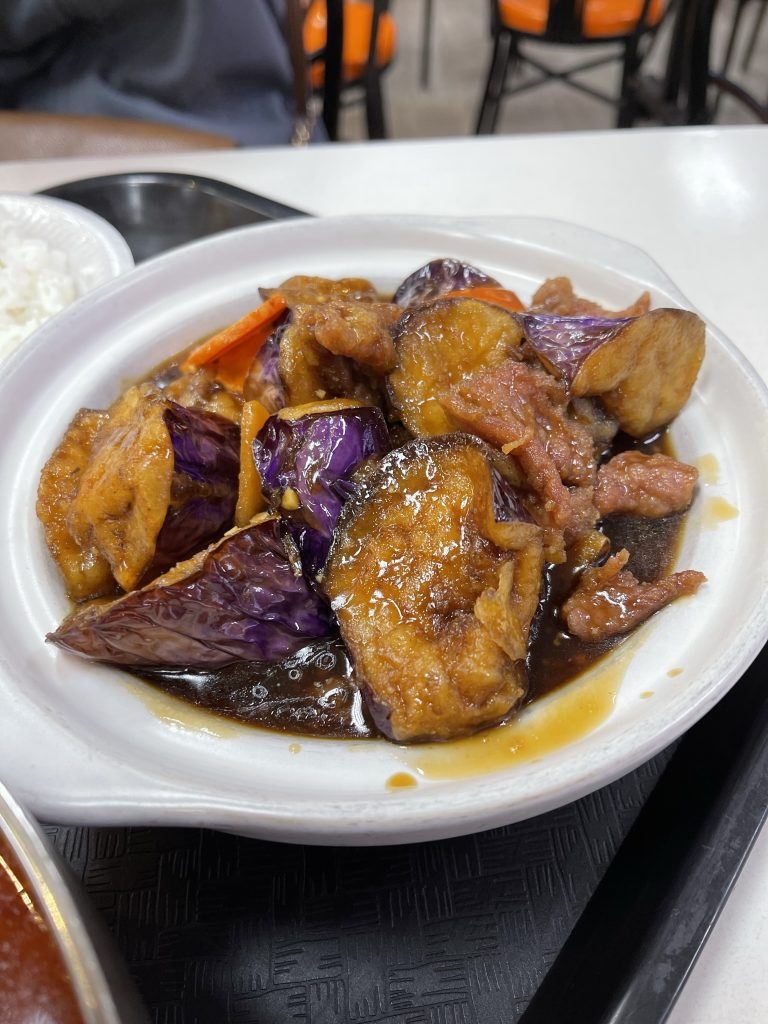 You can also order this as beef or fish filet! I recommend beef – I think it goes with the eggplant and the sauce better. This dish is super tasty and goes super well with white rice also.
If you're looking for more information about Humble House Chinese Restaurant, check out their yelp page here. Their address is here if you would like to go check them out:
2300 Pleasant Hill Rd
Duluth, GA 30096
If you're looking for more delicious Sichuan food, check out Great Sichuan Chinese Restaurant!