Snackboxe Bistro is a Laotian Restaurant that can be found in Duluth, Georgia – featuring lots of delicious Laotian appetizers, a couple of delicious noodle soups, salads, and more!
Snackboxe Bistro is a casual restaurant in Georgia that serves Lao cuisine – their dishes are full of savory flavors, herbs, spices and distinctive aromas.
There's actually two locations – one in Doraville GA, and the other is in Duluth GA. The menu can vary slightly so if you are going for something specific be sure to check ahead.
The restaurant isn't huge, and is kind of tucked away in a corner that isn't very noticeable, but it's so tasty, there were lots of people that visited when we were there on a random Wednesday for lunch.
Here's what I had and man do I recommend everything:
Grilled Squid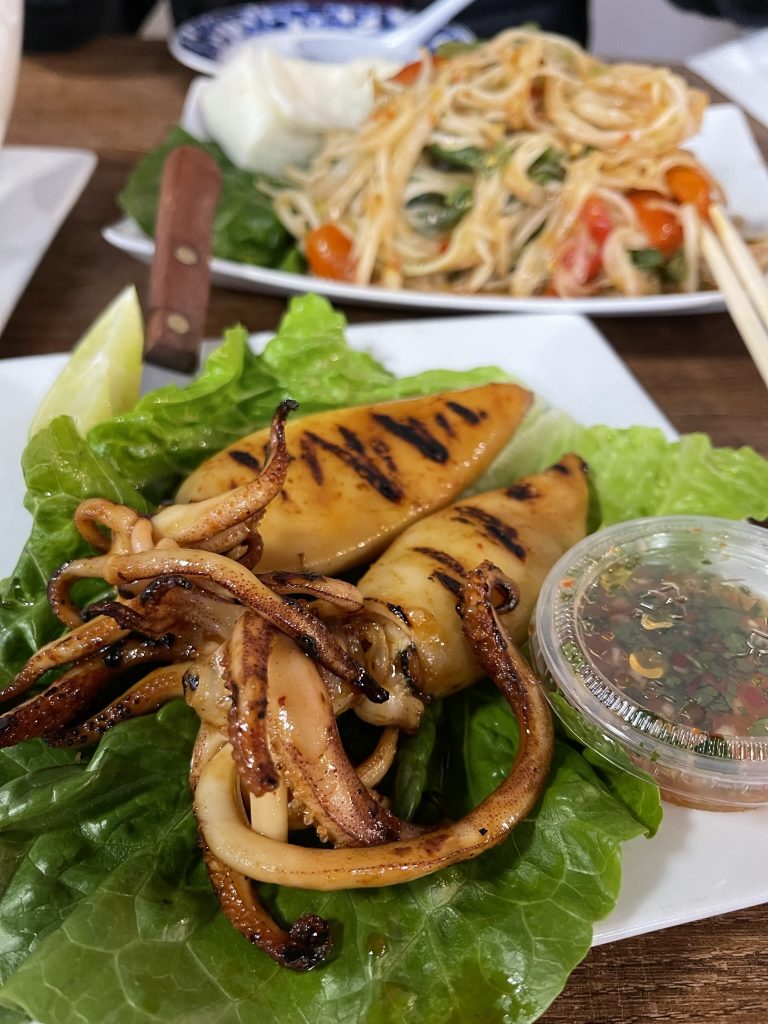 The grilled squid comes with a spicy dipping sauce, but it was grilled with some sort of marinade and it's delicious with or without imo. But if you want the extra spice and flavor be sure to dip it!
Papaya Salad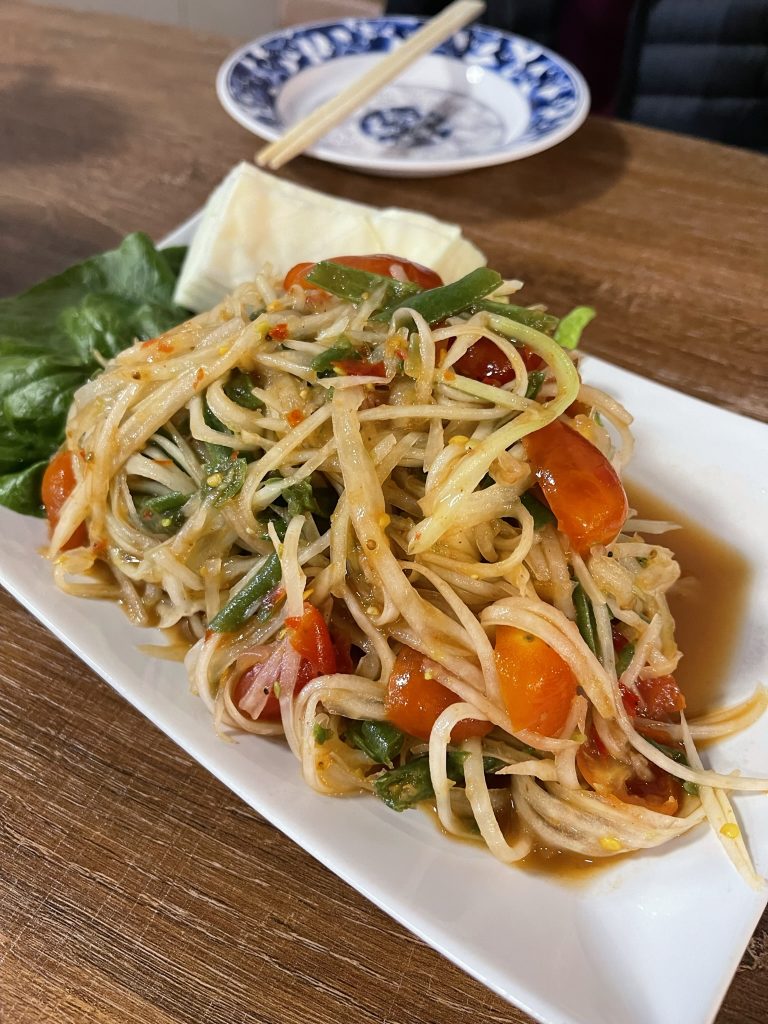 Shredded green papaya salad with garlic, tomatoes, spicy red chili peppers, fish sauce, and lime juice. The spicy papaya salad was impressive! As it wasn't insanely sweet like a lot of Asian restaurants make it here in the states.
Khao Poon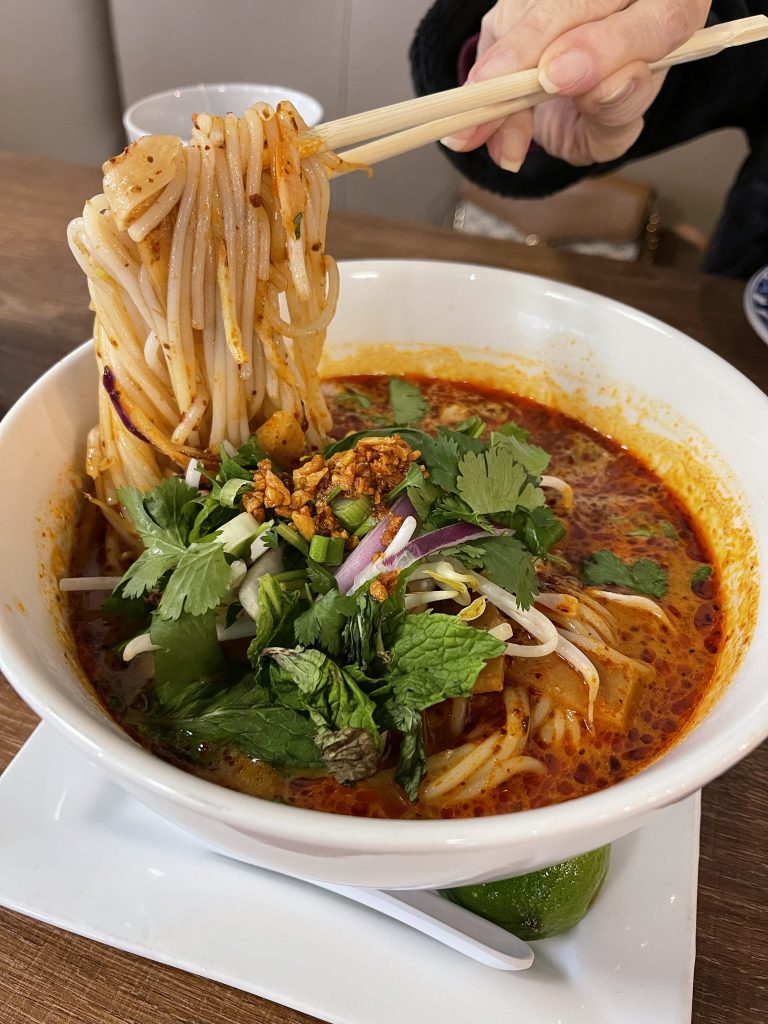 Khao Poon is a spicy red coconut curry vermicelli rice noodle soup. It is served with with pork and chicken at Snackboxe bistro.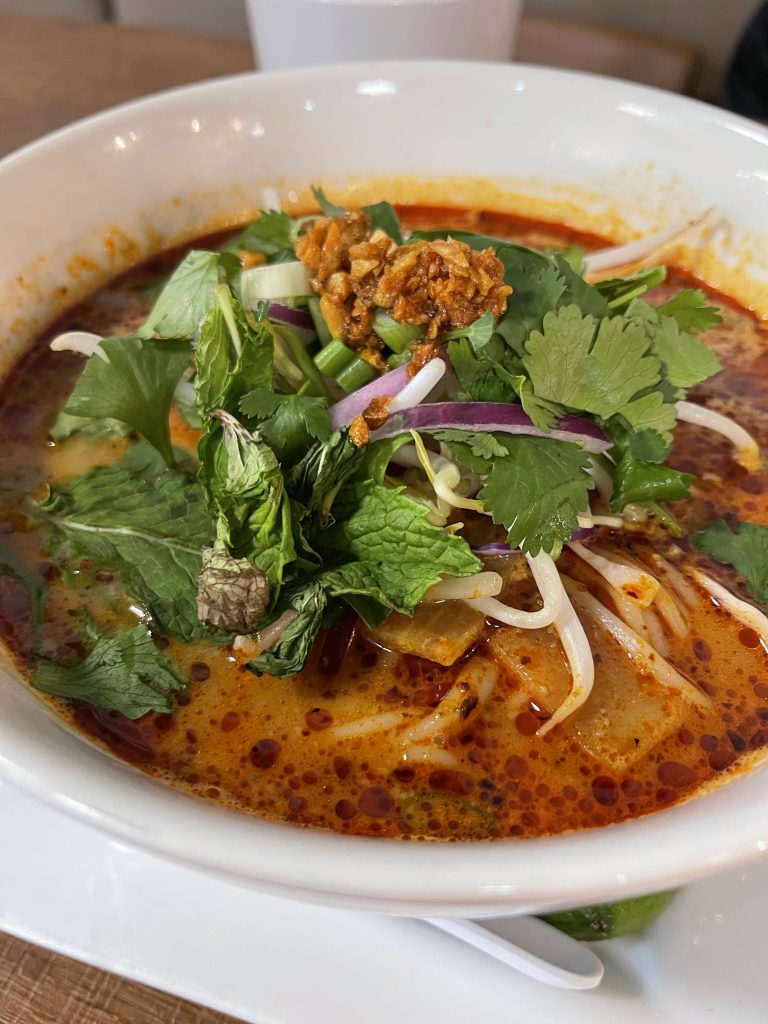 I have to say – this noodle soup is SO GOOD!!! 5 stars for sure! The flavor of the soup was so delicious, and I must say it does have a kick to it so if you don't like your food with some heat, you might have to ask for some adjustments.
Looking to try Snackboxe Bistro in Duluth? Here's more info!
Address: 1960 Day Dr NW Ste 1000 Duluth, GA 30096
Order from Uber Eats here.
And if you're looking for other delicious Asian restaurants in Duluth – check out my other reviews here!
Pin for later!