If you are looking for delicious authentic Japanese food, you may want to check out Sushi Yoko if you haven't already. Be warned though, it's a little hidden and hard to find!
When I say hard to find, I mean it – Sushi Yoko is tucked away off of an access road by Peachtree Industrial in an inconspicuous small building. Once you find the building, it's not super easy finding where the restaurant is either!
You have to enter the door, navigate down a narrow hall way to the end, and then you will see two separate doors. To the right is Sushi Yoko the Japanese Restaurant, and to the left is actually a unique small Japanese grocery store called Tomato Japanese Grocery!
I absolutely love that Tomato Japanese Grocery is right next door and always visit it after eating at Sushi Yoko! In fact a lot of the pretty plates I use for my cooking website, Oh Snap! Let's Eat!, were purchased there!
Another thing I really like about Sushi Yoko is that you will actually feel like you are in a little restaurant off the streets of Japan. It's a small place and it is made to look very Japanese style in the interior.
Here's what we got last time we were there!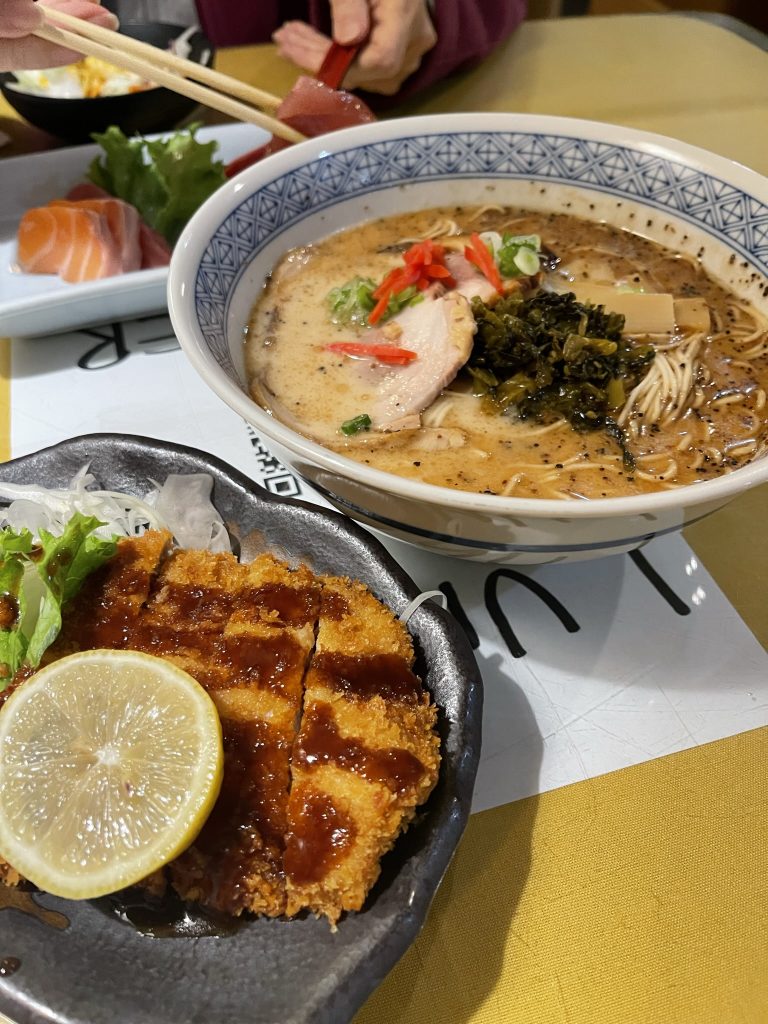 Tonkatsu
If you're a fan of fried foods – check out the Tonkatsu plate. This is basically a deep fried pork cutlet, drizzled with Japanese barbeque sauce.
I absolutely loved the crunch! I will say though make sure you do like Japanese barbeque sauce – it is a little sweet and sour. I'm not the biggest fan (of any barbeque sauce) so I probably should've made sure it was on the side – will do next time!
Anyway, you can get Tonkatsu as an entree by itself or as part of the combination menu. If you get it combination style, you will be able to choose something else to your liking (we got sashimi).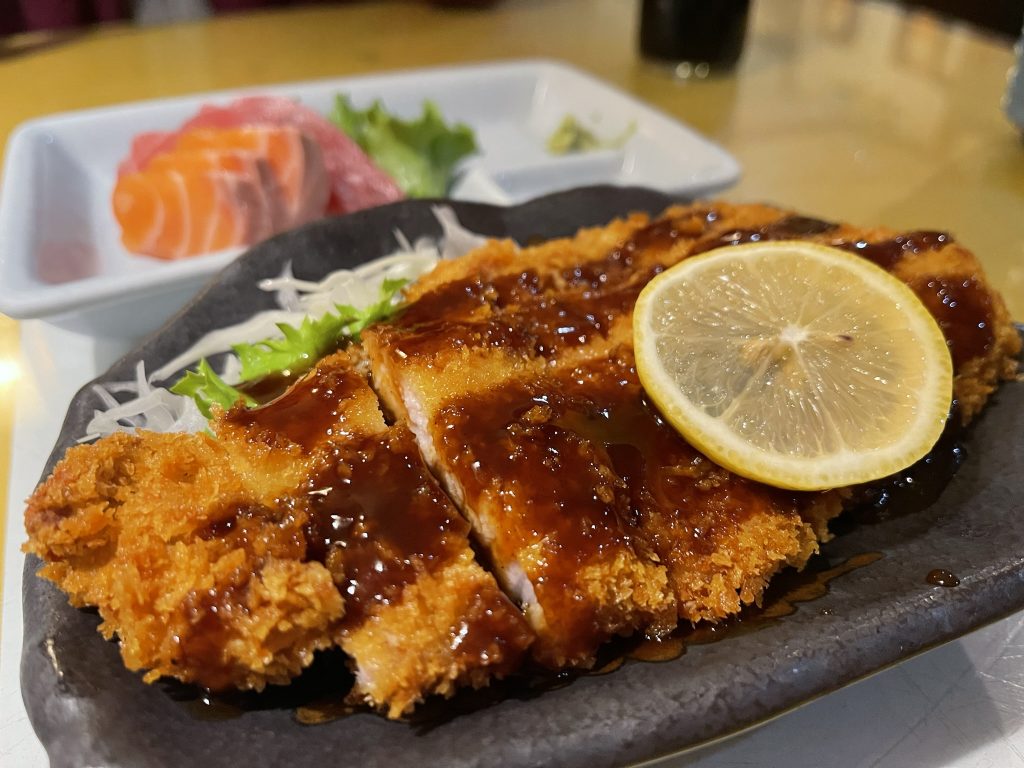 Tonkatsu Black Ramen
The best Japanese ramen broth I've ever had might be Sushi Yoko. The Tonkatsu Black Ramen to be exact: Ramen noodle in pork bone and soy sauce broth with pork/chashu , bamboo, takana/leaf mustard, kikurage/wood ear mushroom, and red ginger.
The broth was insanely rich. I wish pictures could describe! I would say maybe what I have had there that is most impressive to me.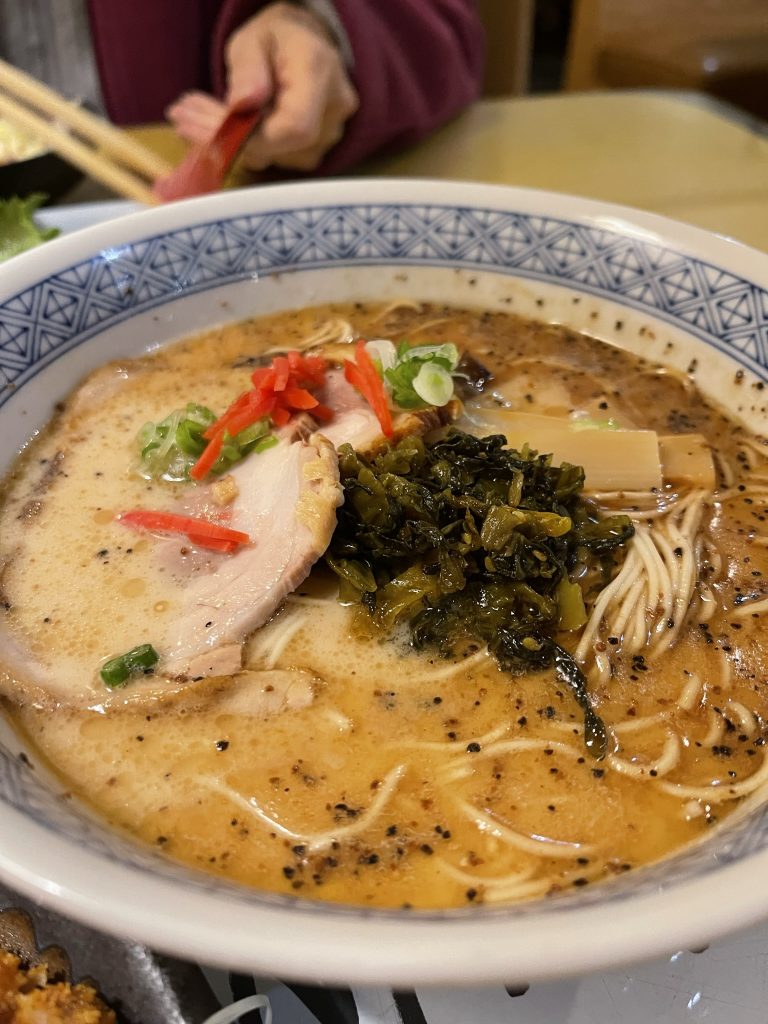 ---
If you're interested in visiting – be sure to check out these links for more info:
Have you been to Sushi Yoko or Tomato Japanese Grocery store? If so what was your favorite thing about it?