If you are a fan of cooking, and I don't mean just Asian food, then you are going to want to check out Jusgo. Jusgo is a Chinese Supermarket with a food court full of delicious authentic Asian food attached to it located in Metro Atlanta – Duluth, Georgia to be exact.
Jusgo Supermarket
Jusgo Supermarket features fresh fruits, vegetables, seafood, meat, and everything else related to food. You can find noodles, sauces / condiments, cooking tools, frozen produce, beverages, snacks – you know it there!
I really like the way the store is organized, as you walk in there all the fresh produce is to the left. The veggies are usually super fresh no matter which day I go. Obviously, this isn't fully controlled by Jusgo but also impacted by seasonality and the farmers, but I've been impressed with the quality.
This is the perfect place to get your Asian veggies! Yu choy, Chinese broccoli (Gai lan), Malabar spinach, King oyster mushrooms, Bok Choy, Taiwanese Cabbage, Chinese mustard – you name it!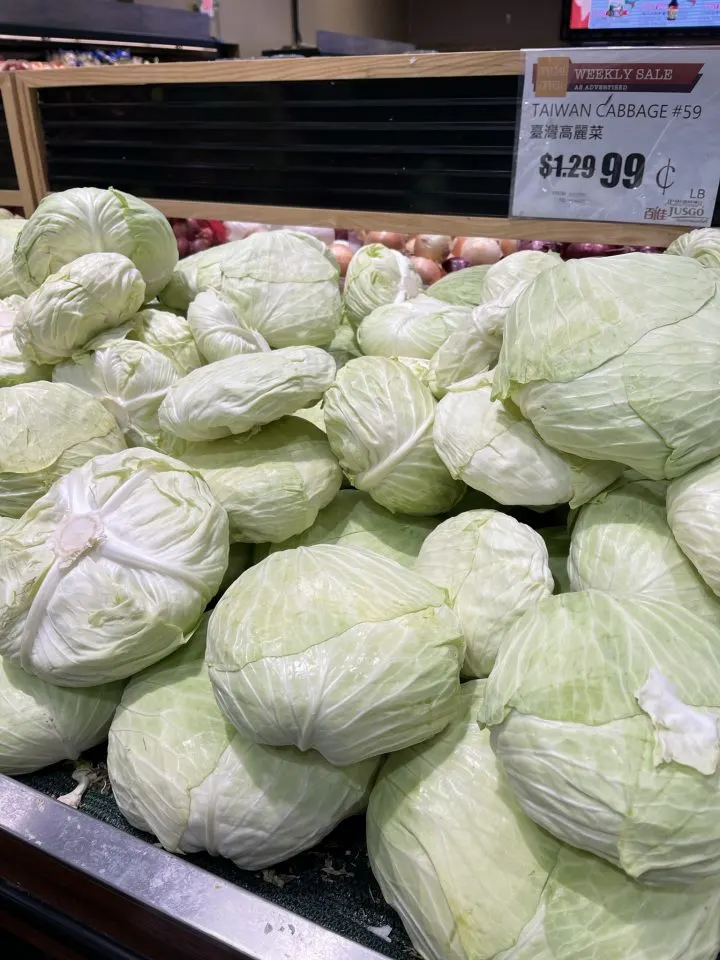 There's also a giant seafood section – and I think this is one of the reasons I think anyone that loves to cook would love to shop here. Your standard Publix and Kroger just won't have this variety of seafood – lots of live seafood too! And yes, there's even turtle (which makes me slightly sad).
In the meat section, you will find chicken, beef, pork, lamb/mutton, duck (yum), and more – and as a lot of Asian supermarkets have, they also have this very useful section full of pre-sliced thinly meat. This is primarily meant for Hot Pot / Shabu Shabu. However, I love using this meat to cook other dishes with – such as Cumin lamb, Pepper Steak, and more!
Another section I always hit up is the condiments. We love to cook – and the sauces/condiments aisle has a lot to offer. Different types of soy sauce – such as Thick Soy Sauce (used in a lot of Taiwanese dishes), different types of sesame oil, Chili Bean Paste (doubanjiang), Sacha sauce, chili garlic sauce, fermented tofu sauce, oyster sauce, hoisin sauce – so many more!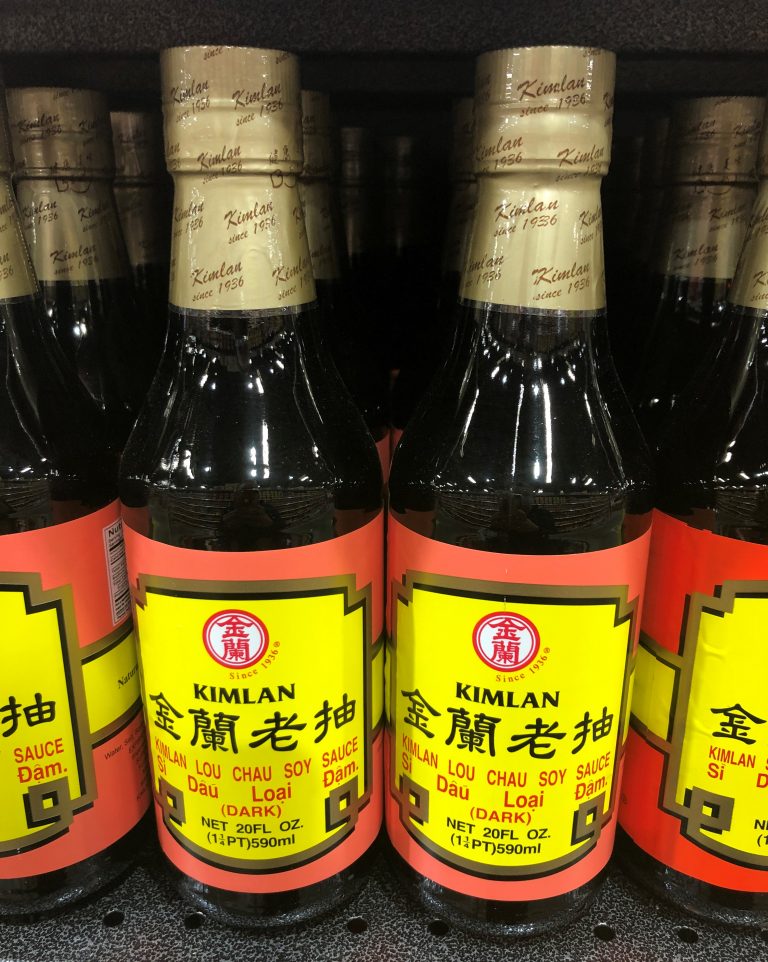 Frozen section is also awesome – this is where I get my frozen wonton and dumpling wrappers, baozi, dumplings, scallion cakes, and hot pot ingredients such as frozen beef meatballs, pork meatballs, squid meatballs, and fish cake to name a few.
If you love noodles – be sure to stop by the fresh noodles section, dried noodles section, and also… the ramen section! A whole aisle of delicious ramen!
Jusgo Food court
If you think food court means fast food, you would be surprised with Jusgo. Most of the food here is made fresh to order, and it is authentic delicious Asian cuisine!
A couple of favorites from me – Yes Formosa is a Taiwanese restaurant in the foot court and if you are Taiwanese and want to feel nostalgic I highly recommend visiting. They've got entrees such as Bento, Iron Plates, Fried Pork Chops, Oyster Vermicelli, and they also have street food such as Oyster pancakes, Ba wan, and more! I wrote all about my recommendations here.
Xi'an Gourmet House is another favorite – their noodles are so yum – they are hand pulled! I highly recommend the Cumin Lamb Noodles! Especially if you are a fan of spicy food. They offer Lamb Paomo soup also, but because I'm more a noodles person I ask for a customized Lamb noodle soup (I know – I'm that person).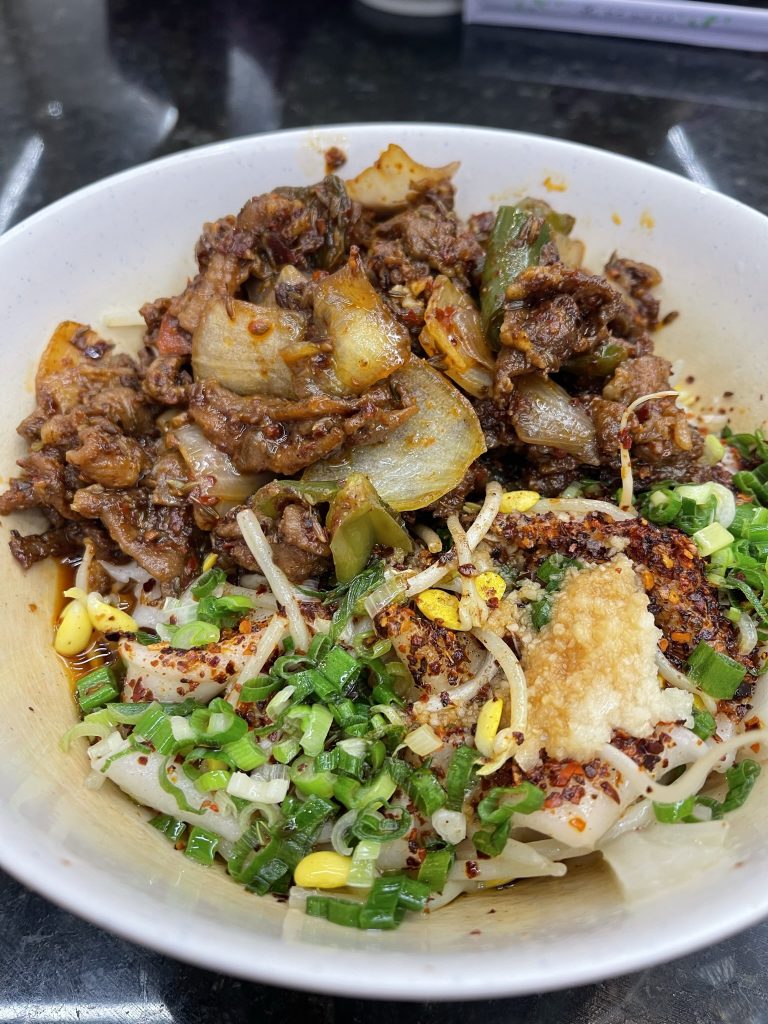 There's also Kumai Ramen – this first time I ordered this is actually delivery through DoorDash, and I had no idea it was actually in the food court of Jusgo. My family from Taiwan was in town – and we all agreed, this was some very delicious Ramen / noodle soup! But don't let the name fool you – their rice bowls are also SPECTACULAR: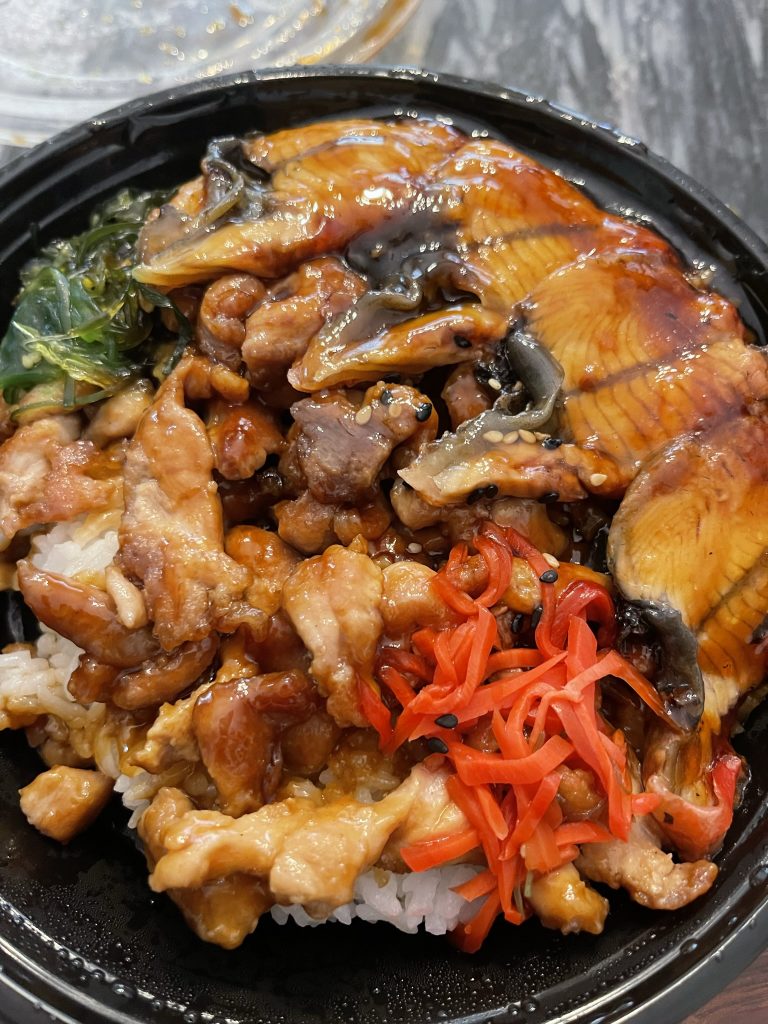 Other booths you will find includes a seafood joint, another Taiwanese restaurant (more family style dishes rather than street food), BBQ Corner (Cantonese BBQ), and even one booth that sells freshly made frozen dumplings – as in they hand make it and then freeze it – so you can take it home and make it at home.
---
Overall – I love going to Jusgo for my Asian food needs whether it be shopping for cooking ingredients/tools, and also just stopping by the food court for some delicious food! Have you visited Jusgo? If so, what's your favorite thing about it?