I'm in the ATL Asian Eats facebook group and it's an awesome community! Often times I see something DELICIOUS that really catches my eye – and this awesome Ramen Bowl in Atlanta round up put together by Zack Brockhoff is one of them! I recommend joining this group if you haven't already!
Here's what Zach had to say about this Ramen Roundup:
These are my five favorite bowls in and around Atlanta, in no particular order. And while you really can't go wrong with any of the offerings at any of these establishments, these particular bowls stand out as truly special and hard to deviate from when visiting.
Umaido – Cabbage Ramen
Umaido was basically the first legitimately great ramen-ya to pop up in the Atlanta area, and after all these years, it still remains one of the very best. And even though they got rid of what I considered their best broth (the soymilk tonkotsu), you really can't go wrong here.
Their standard tonkotsu broth loaded down with chashu, cabbage, scallions, and red ginger is a home run. Garlic mayo in ramen? Sounds odd, but it works magnificently. And the real pro move of adding mentaiko takes the flavor and texture to all new heights.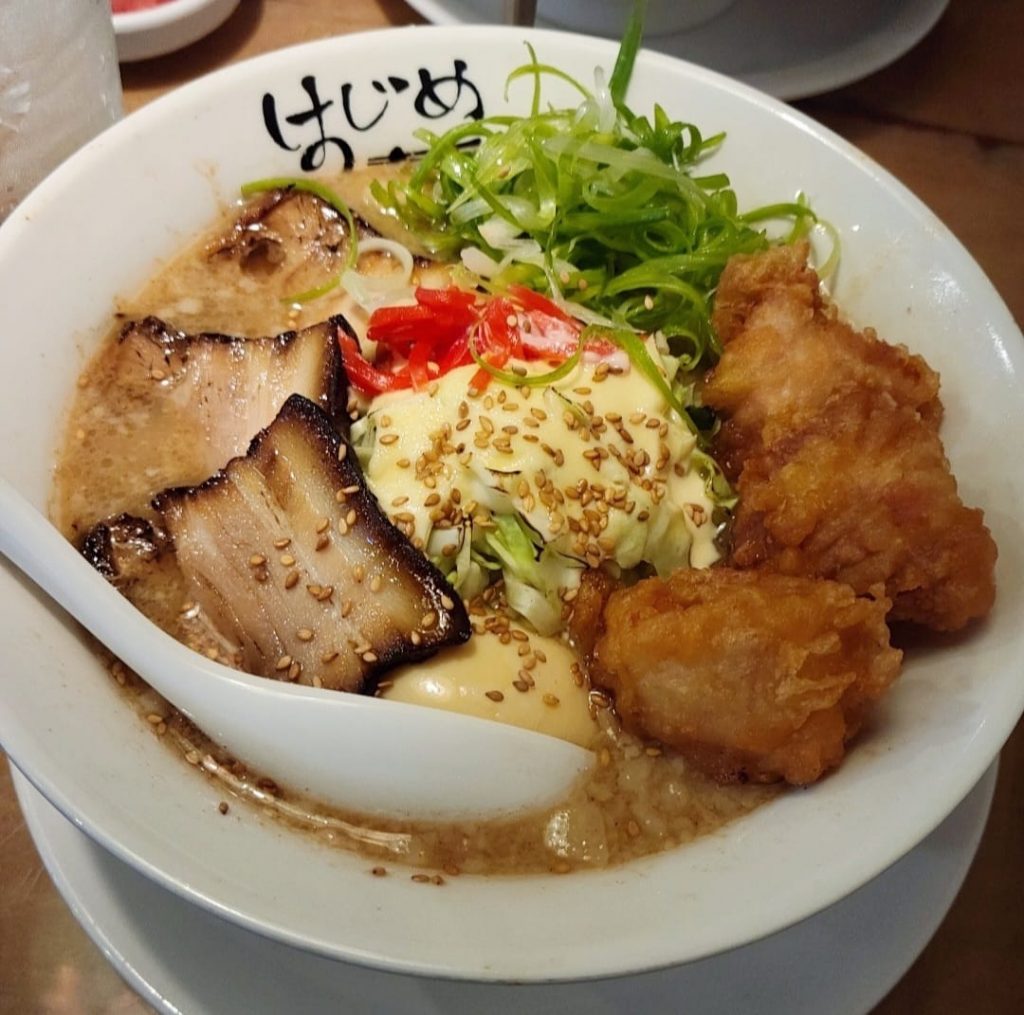 Brush Izakaya – Duck Shoyu
It's such an exceptional feat to execute multiple forms of Japanese cuisine at a high level and Chef Jason Liang and his team at Brush do exactly that. In addition to offering some of the best sushi in the city, they're also serving up some of the best bowls of ramen, as well.
Even with their ultra-exclusive, ultra-luxurious lobster ramen no longer available, the duck shoyu goes a long way to fill that void. A wonderfully rich and umami chicken, duck, and soy sauce broth bathes fresh, firm noodles, propping up the outstanding miso duck breast "chashu" substitute.
There is a crossroads of simplicity and luxury in this bowl that only comes with a certain level of skill and dedication, and we're fortunate to have it here in Atlanta.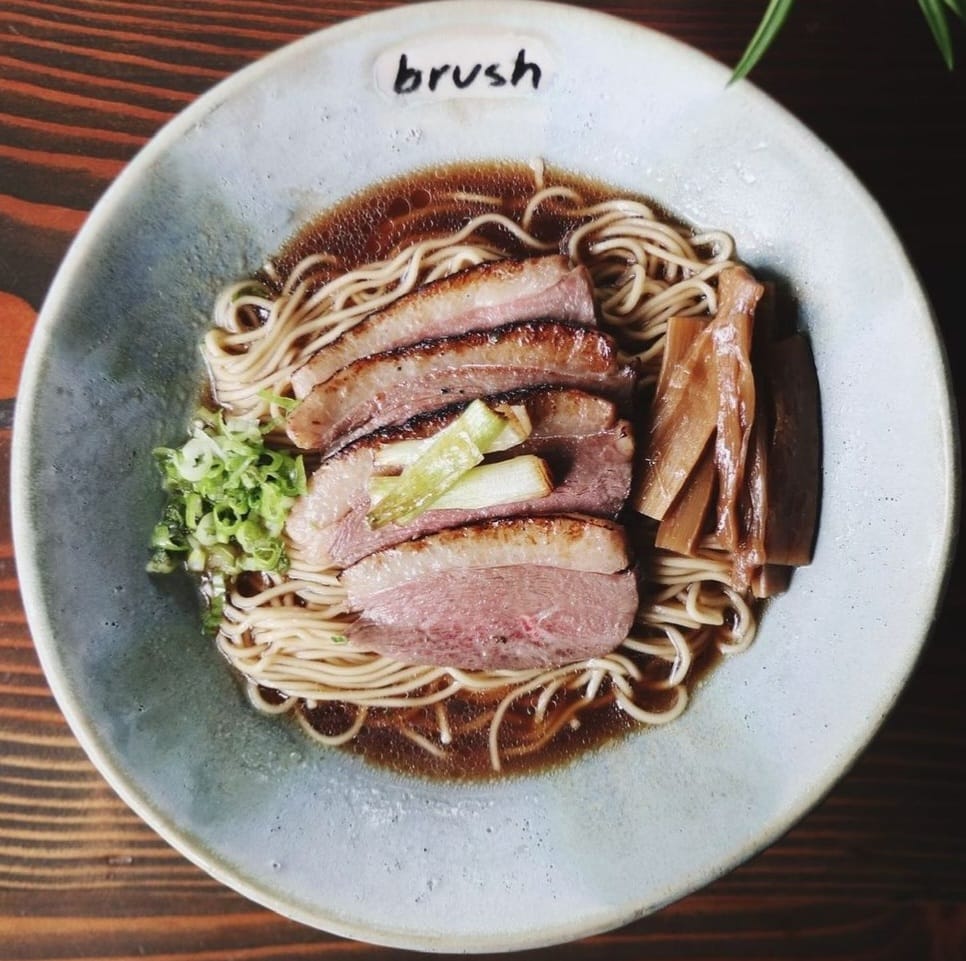 Rakkan Ramen – Pearl Ramen
"Chain" is such a dirty word; the implications of a lack of quality and care emanating from its mere utterance. But I urge you to suspend your prejudice when I say that Rakkan is an absolutely stellar ramen chain. These guys get it.
And their "Pearl" offering is about as perfect an example of shio ramen as one can find. Just simple, clean, and beautifully executed with some of the absolute best chashu available anywhere.
Hats off to being able to maintain this level of quality in Johns Creek and across the country.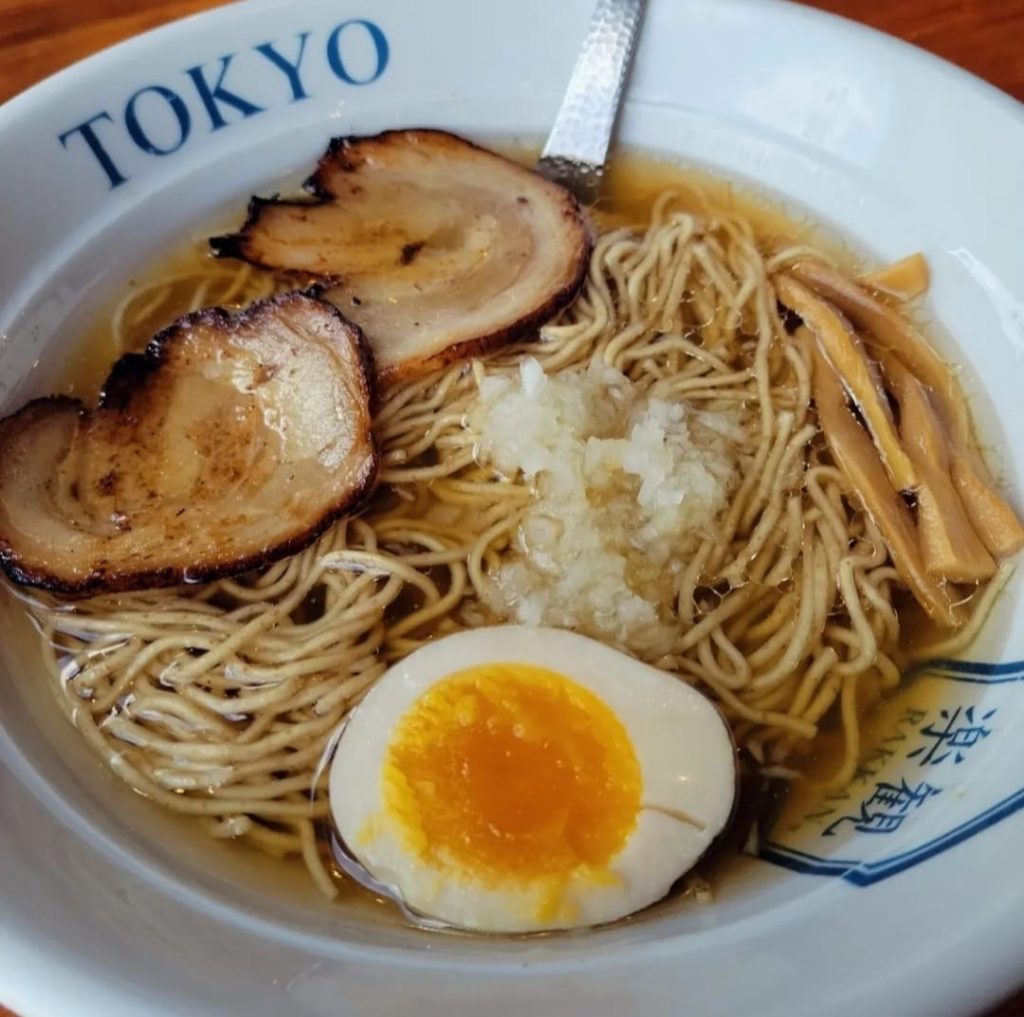 Momonoki – XL Tonkotsu
Brush Izakaya's sister, Momonoki, is a bit more casual a spin-off, but certainly no less quality in its offerings, serving up some of the best sandos, tsukemen, and ramen around. Bordering on gimmick, everything crammed in their massive XL tonkotsu ramen is of the utmost quality and perfectly prepared.
This bad boy sports chashu, chicken breast, ajitama, bamboo shoots, cabbage, scallions, nori, and bean sprouts with a very nice house-made chili sauce. Hidden underneath the comically large mound of (excellent) toppings are perfectly done noodles in a massively delicious pork and fish broth.
Part freak show, part Best in Show. Quality and quantity harmoniously showcased.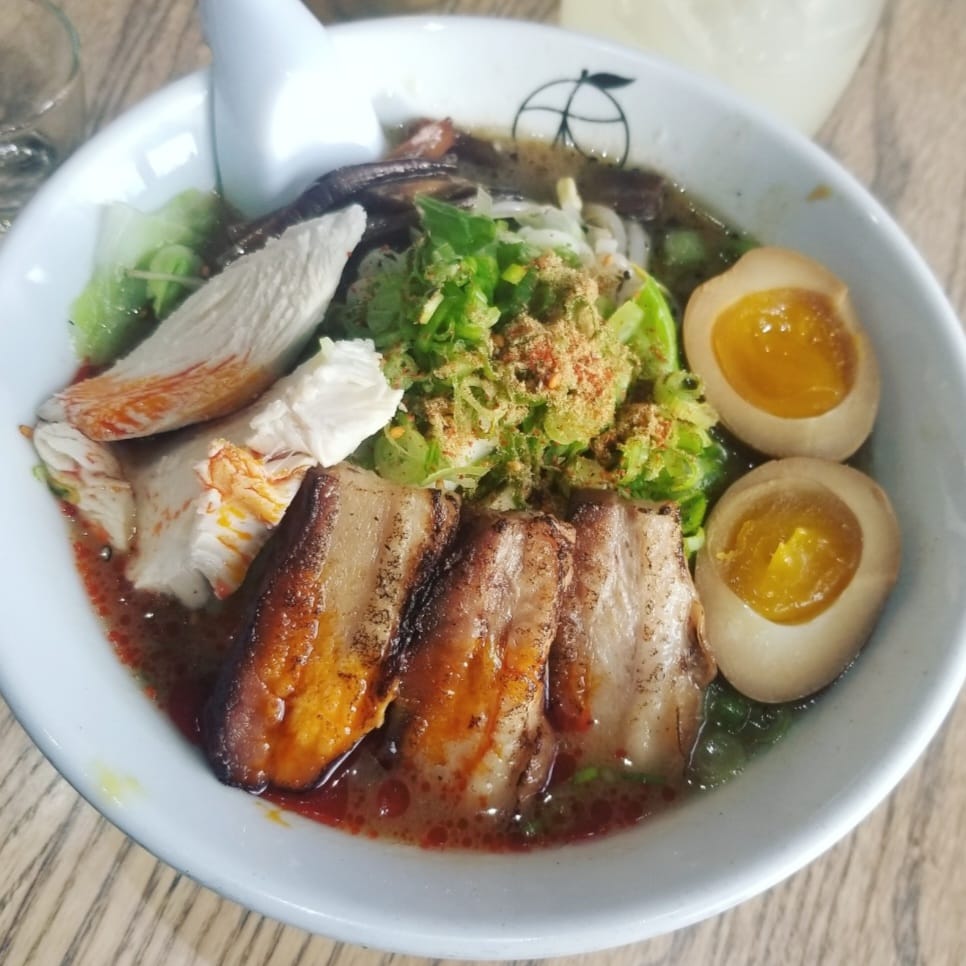 Okiboru Tsukemen & Ramen – Truffle Chintan
Truffle anything can be very divisive, and reasonably so. It was beaten to death and so poorly utilized and represented across menu items for years at the height of its trendiness. And to put such a pungent element in a delicate ramen broth is risky, but it pays huge dividends here.
The duo chicken and fish broth has a bold richness injected into it via the truffle oil, but it manages not to overpower or dull the brightness and subtlety at the core of the broth. Not to be outshined, the perfect noodles, chashu, and ajitama all play their role to brilliant effect.
While not "Michelin starred" as many are quick to mistakenly claim, Okiboru is a more-than-welcome addition to Sandy Springs, providing both ramen and tsukemen at the highest level.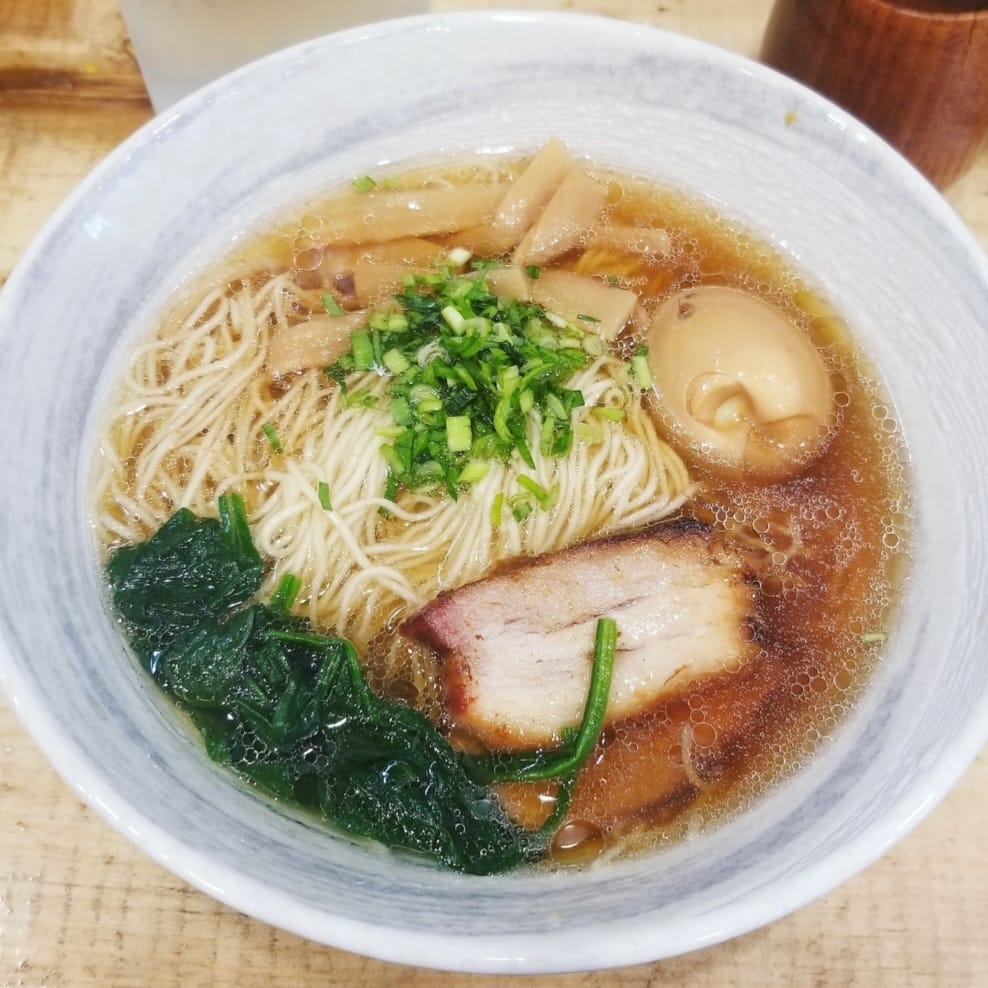 And there you have it! Some of the best Ramen bowls in Atlanta!! Which ones are you favorite? Do you have one you love we haven't listed? Be sure to leave a comment and share!
Pin for Later!