Yes Formosa is a Taiwanese Restaurant located in the food court of Jusgo Supermarket in Duluth, Georgia. Here's what to eat there.
What do you think of when you hear the words "Food Court"? Most people think of fast food. However, if you've ever been to a food court located in an Asian supermarket, you'd be surprised!
Food courts in Asian supermarkets are usually not fast food. They're often times made to order restaurant quality deliciousness! Yes Formosa is one of these.
What else is great? After you eat at Yes Formosa or just the food court in general, you can hop by to the supermarket area and get some delicious Asian groceries to cook at home!
Yes Formosa is a Taiwanese restaurant, and as someone from Taiwan it's always fun to eat delicious nostalgic Taiwanese food.
Yes Formosa Menu
The menu is broken down in to several categories:
Appetizers – Many of the appetizers are yummy Taiwanese street food that you can get at the night markets.
Bento – I love bento! Bento is a single-portion take-out or home-packed meal. The word actually originates from Japan. Fun history fact – Taiwan was ruled by Japan from 1895-1945! So that probably explains why we also eat and love bento.
Hot Iron Dishes – Another classic type of dish is the hot iron dishes – they are food served on an iron plate (so usually still sizzling) and often times served in black pepper sauce or mushroom sauce.
Noodles – variety of popular Taiwanese noodles
Soup – variety of popular Taiwanese soup
Here's some delicious things I recommend you try there! Of course there's more than this but this is my recent favorites.
Beef Brisket Rice Bento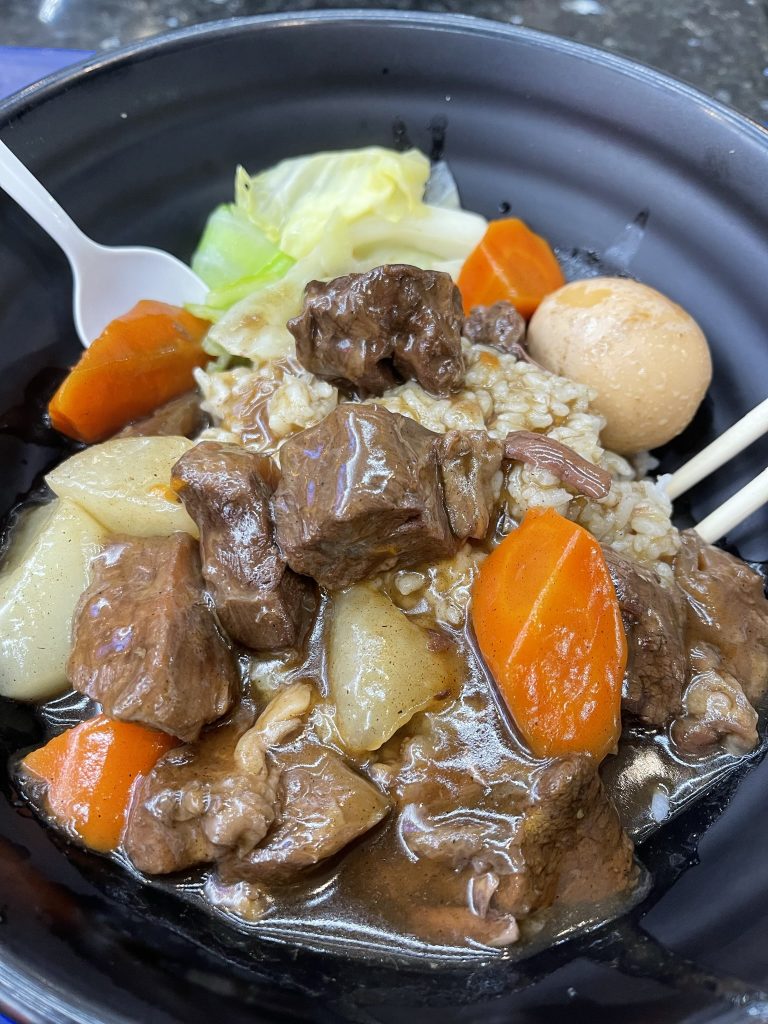 This is my current favorite thing to order there! This beef brisket is braised with daikon radish and carrots, and the sauce is so tasty and it's served all over rice. The rice soaks it all up perfectly!
The bento also comes with veggies and it usually comes with cabbage stir fry but at some point I had broccoli so I think they switch that up. This bento also comes with a braised egg – so much food!
Chicken Rice Bento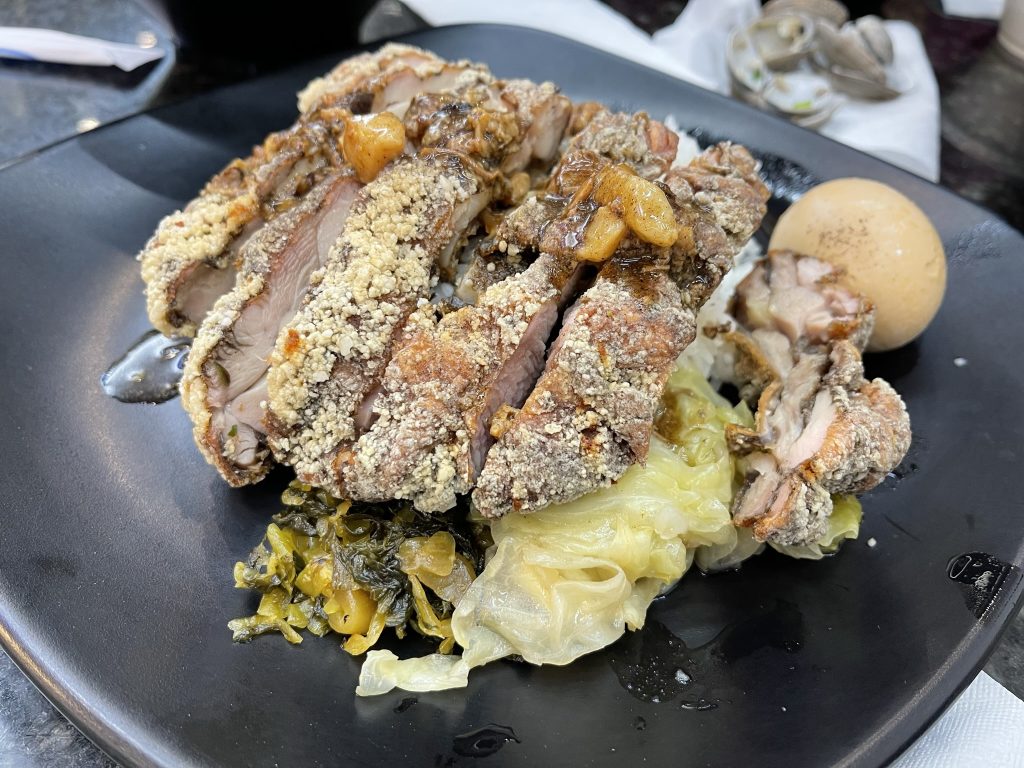 Another one of my favorite bento boxes is the Chicken bento! The chicken is fried so it's crispy and this comes with Taiwanese braised pork rice! This is a classic by the way.
It is also served with veggie of the day (usually cabbage) and pickled mustard greens and a braised egg. It is a LOT of food, and delicious food.
Beef Noodle Soup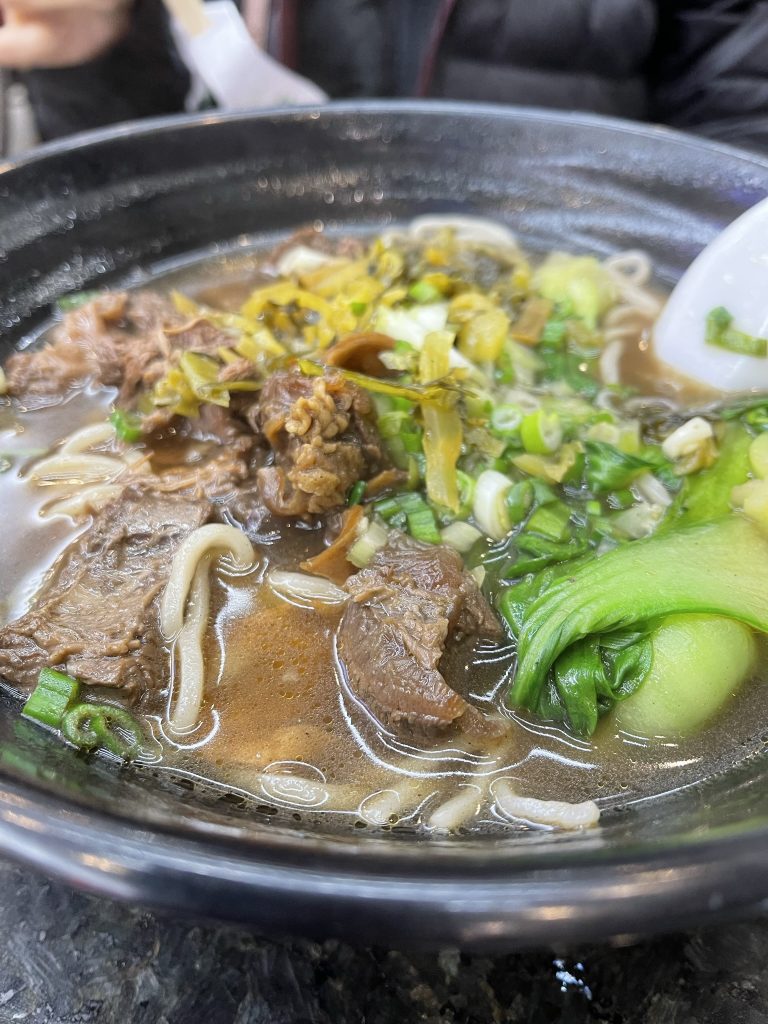 When I order this we are taken back to Taiwan – the flavor is Taiwanese and it is delicious!
Clam Soup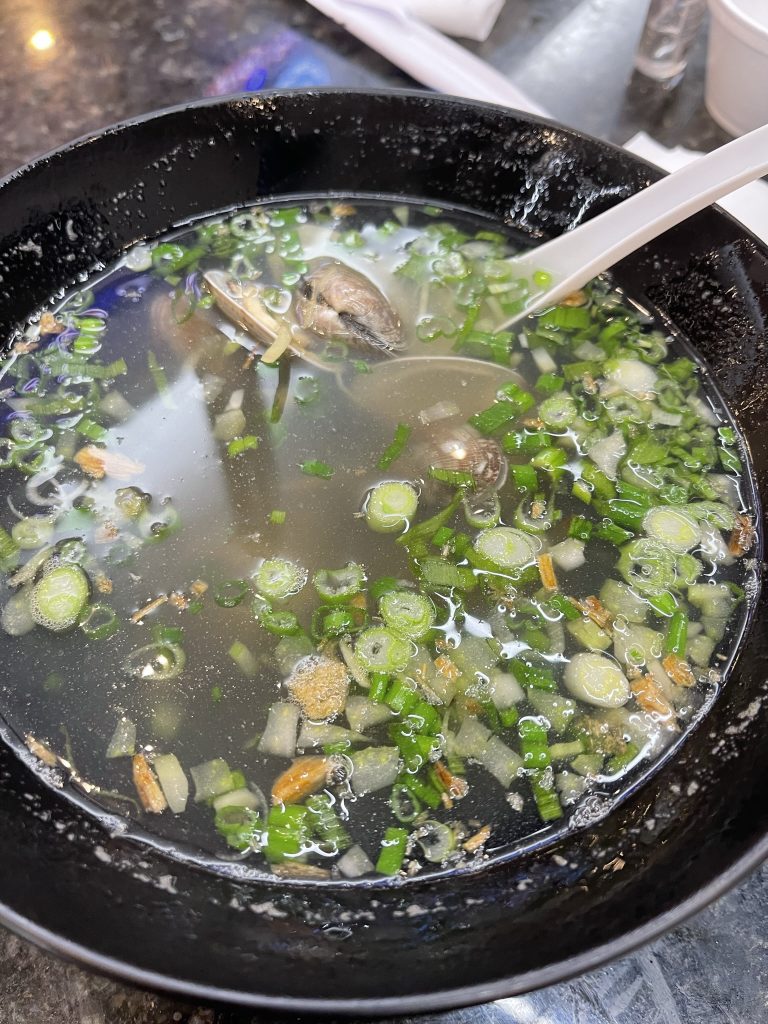 Clam soup is one of my favorite Taiwanese soups! It's packed with ginger to the point it's this delicious spicy aroma with the clam. At Yes Formosa, the clam soup is a big one so you will most likely want to order this for sharing (or not – I can't tell you what to do!)
To Go / Delivery
I also wanted to mention that you can also order Yes Formosa to go or delivery through grubhub! I've done this a few times and it packages well and definitely has the real 'bento' feel. Here's the beef brisket and the chicken bento below: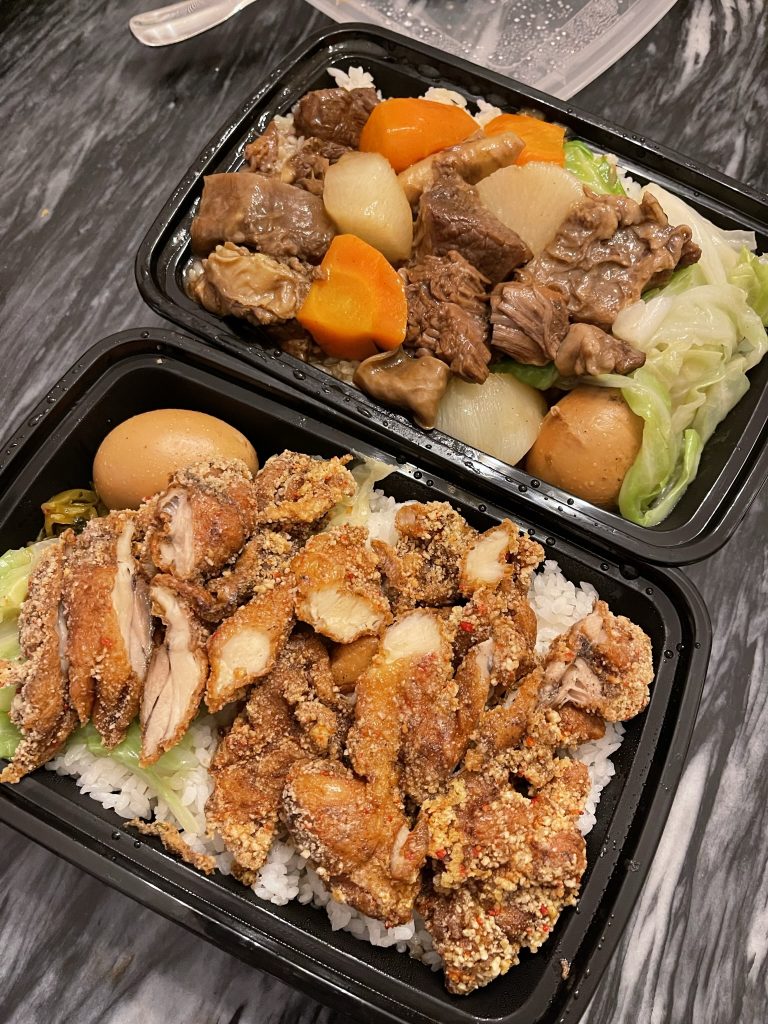 ---
For more information on Haru Ichiban check out the following links:
So what do you think? Have you been to Haru Ichiban? And if so what's your favorite dish there?
By the way, are you in Duluth? Check out Haru Ichiban Japanese Restaurant if you are – it's my favorite Japanese restaurant in Duluth (perhaps all of Atlanta…)